Pivot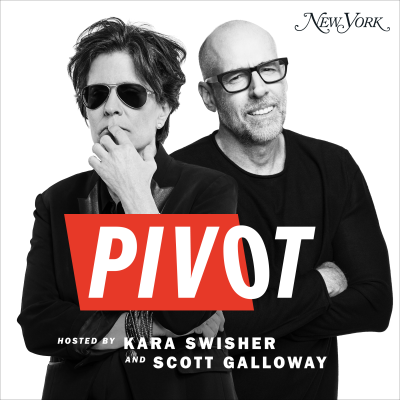 Every Tuesday and Friday, tech journalist Kara Swisher and NYU Professor Scott Galloway offer sharp, unfiltered insights into the biggest stories in tech, business, and politics. They make bold predictions, pick winners and losers, and bicker and banter like no one else. After all, with great power comes great scrutiny. From New York Magazine and the Vox Media Podcast Network.
Website : nymag.com/pivot
IPFS Feed : http://ipfspodcasting.com/RSS/83/Pivot.xml
Last Episode : September 30, 2023 6:00am
Last Scanned : 4.4 hours ago
Episodes
Episodes currently hosted on IPFS.
Byron Allen at Code 2023
Allen Media Group Founder, Chairman and CEO Byron Allen speaks with CNBC Correspondent Julia Boorstin at Code 2023. They discuss his bid to buy ABC, the use of AI in media, and his multiple lawsuits against McDonald's. Recorded on September 26th in Los Angeles. Learn more about your ad choices. Visit podcastchoices.com/adchoices
Expires in 3 hours
Published Saturday