The AI Breakdown: Daily Artificial Intelligence News and Discussions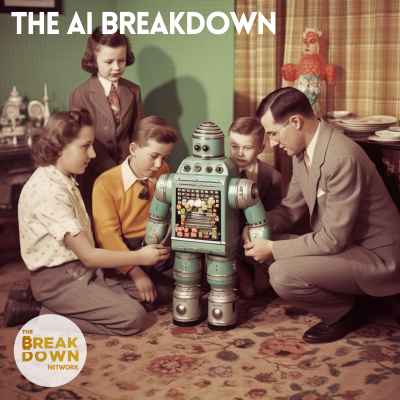 A daily news analysis show on all things artificial intelligence. NLW looks at AI from multiple angles, from the explosion of creativity brought on by new tools like Midjourney, ChatGPT and AutoGPT to the potential disruptions to work and industries as we know them to the great philosophical, ethical and practical questions of advanced general intelligence, alignment and x-risk.
Website : https://sites.libsyn.com/468519
IPFS Feed : http://ipfspodcasting.com/RSS/399/TheAIBreakdown:DailyArtificialIntelligenceNewsandDiscussions.xml
Last Episode : November 29, 2023 4:51pm
Last Scanned : 3.5 hours ago






Episodes
Episodes currently hosted on IPFS.