Marketplace Tech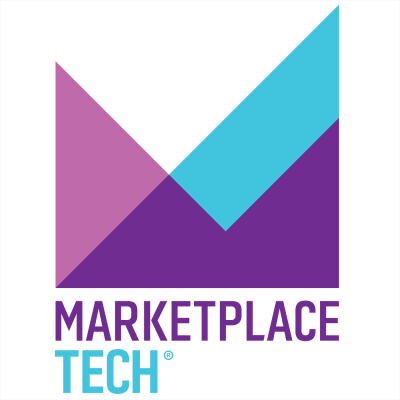 Monday through Friday, Marketplace demystifies the digital economy in less than 10 minutes. We look past the hype and ask tough questions about an industry that's constantly changing.
Website : https://www.marketplace.org/shows/marketplace-tech/
IPFS Feed : http://ipfspodcasting.com/RSS/396/MarketplaceTech.xml
Last Episode : November 30, 2023 6:20am
Last Scanned : 2.8 hours ago


Episodes
Episodes currently hosted on IPFS.
Big advertisers flee X as Musk spotlights antisemitic content
This time of year, companies tend to open their wallets and choose where they choose to advertise. Those ad dollars are the lifeblood of X, the former Twitter. In the last quarter of 2021, almost 90% of Twitter's revenue came from ads. That business model was already showing signs of wear after when Elon Musk took over. Now, as the Israel-Hamas war rages on, a new controversial post by Musk has accelerated the flight of advertisers. New York Times journalist Ryan Mac spoke with Marketplace's Lily Jamali about how the fallout of fleeing advertisers could affect the platform.
Expires in 39 hours
Published Thursday
The bust after the boom hits the video game business
This week, TikTok parent ByteDance said it's retreating from mainstream video games altogether. Earlier this year, Epic Games, the maker of Fortnite, a game that has had more than 400 million "unique registered users" since its 2017 launch, announced hundreds of layoffs as well. They're just some examples of the wave of layoffs hitting game companies around the globe. Marketplace's Lily Jamali spoke with Los Angeles Times reporter Sarah Parvini, who covers the video game sector. In a piece just last week, she wrote that the industry is deep in downsizing mode.
Expires in 12 hours
Published Wednesday
Being an influencer sounds great, but is it really that glamorous?

1
From being your own boss to doing work you actually like, the perks of influencer life have drawn in plenty of creators to an industry valued at $250 billion. Take Sid Raskind, whose goofy lifehacks have earned him millions of followers on TikTok and Instagram. Still, Yanely Espinal, host of the podcast "Financially Inclined," told Marketplace's Lily Jamali that younger would-be creators should understand what it takes to make it.
Published Tuesday
Menopause technology could finally be having its moment

2
Despite half the world's population being female, there are still few technologies on the market to help manage the symptoms of menopause. Why is there a reluctance to invest in "menotech," and is that changing? The BBC's Elizabeth Hotson looked into the menotech products on the market and how the industry is evolving.
Published Monday
What venture capital is thinking after a week of high drama and shakeups in tech

1
This week, the shakeups and confusion at OpenAI have come to a conclusion. Sam Altman returns to his position as CEO at OpenAI after its board fired him, which upset most of the company's staff as well as others invested in OpenAI's work in the generative artificial intelligence sector. Plus, Ryan Vogt resigned as CEO of the driverless tech startup Cruise, following a series of traffic collisions and accidents. On top of all that, Changpeng Zhao, the founder of cryptocurrency exchange Binance, pleaded guilty to money laundering violations. What do venture capitalists think about all these disruptions and where will their money go now? Marketplace's Lily Jamali is joined by Jewel Burks Solomon, managing partner at Collab Capital, for her take on those stories.
Published Friday
Older video games are in danger of going extinct (rerun)

1
For the most part, it's not too hard to get access to movies from the last decade or even the last century. But if you want to experience a video game from before, say, the ancient era of 2010? Good luck. A new report from the Video Game History Foundation and the Software Preservation Network finds that 87% of those older games are "critically endangered." They're not commercially available to the public unless fans have dozens of different old systems to play them on or travel to an archive in person and play them there. In other words, the roots of this hugely influential artistic and cultural medium are in danger of being lost. Marketplace's Meghan McCarty Carino spoke with Phil Salvador, library director for the Video Game History Foundation, about the report.
Published 11/23
Kids prep for YouTube careers at content creator camp

2
Do you remember what your dream job was as a kid? We're guessing that "YouTuber" was not on the list. Well, turns out vlogger/YouTuber was the top career choice for almost 30% of 8-to-12-year-olds who were surveyed a few years back. And across the country, camps and afterschool programs are cropping up to teach them how. Marketplace's Lily Jamali spoke with Washington Post columnist Taylor Lorenz, who visited a content creator camp in Texas, where children edit video, write scripts and, generally, get a head start on becoming internet pros.
Published 11/22
Why OpenAI's board fired CEO Sam Altman

1
It's been a chaotic few days for the folks at OpenAI, including now-former CEO Sam Altman. To recap, on Friday the company's board announced it had let Altman go, citing a lack of confidence in his "ability to continue leading OpenAI." Several staff members then resigned and hundreds of others threatened to do the same if Altman wasn't reinstated as CEO. That option is pretty much moot now that Microsoft — a major OpenAI investor — has hired Altman to lead a new AI research team along with former President Greg Brockman, who resigned in solidarity. Marketplace's Lily Jamali spoke with Reed Albergotti, tech editor at Semafor, about what the dramatic ouster was really all about.
Published 11/21
How is crypto doing in a post-Sam Bankman-Fried world?

2
By now you've heard that the trial of Sam Bankman-Fried is over. What was the verdict for the founder of the bankrupt cryptocurrency exchange FTX? Guilty on all seven charges, including fraud, money laundering and campaign finance law violations. Bankman-Fried will be sentenced in the spring. So how is the world of bitcoin and the blockchain faring now that it's most famous ambassador will likely end up behind bars? Marketplace's Matt Levin spoke with Laura Shin, a journalist who covers crypto and host of the podcast "Unchained," about how people in the cryptocurrency world have been reacting to the SBF trial and what crypto enthusiasts are choosing to focus on next.
Published 11/20
Google and Apple's complicated relationship, and Meta's chance to return to China

1
On today's Tech Bytes, our review of the week's biggest headlines, Meta strikes a preliminary deal with Chinese videogame maker Tencent, giving the company a chance to return to China 14 years after Facebook was banned there. We also talk about the ransomware attack on a major Chinese bank, and how the Biden administration thinks American companies should respond to cyber extortion. But first, a look at the recent revelations about Google and Apple's complicated relationship. Earlier in its federal antitrust trial, Google said it paid Apple $18 billion a year to be the default search engine on iPhone web browsers. The government said that's $18 billion worth of evidence of anticompetitive behavior. This week, a witness for Google accidentally disclosed the company was sharing 36% of ad revenue it made from Safari browser searches with Apple. Whoops! Marketplace's Matt Levin is joined by Anita Ramaswamy, columnist at Reuters Breakingviews, for her take on these stories.
Published 11/17
When work communication tools distract from the actual work

2
The soundtrack to the modern workplace sounds a lot like a cacophony of familiar pings and notification sounds from digital communication tools like email, Slack, Zoom and Teams – all of which are supposed to make us more productive. But all too often they can feel overwhelming, interfering with, you know, actual work. On this episode of Marketplace Tech, Matt Levin speaks with "Marketplace" reporter Kristin Schwab about how a small business owner in Nevada who was struggling to keep up with all those pings, dealt with her situation and shares a few tips on how to not get overwhelmed by all those notifications.
Published 11/16
The autonomous vehicle industry hits another roadblock

1
Back in August, the autonomous vehicle industry was riding high. Fast-forward three months, and the California DMV has suspended the robotaxi company Cruise from operating anywhere in the state. Federal regulators have also opened a probe into multiple incidents involving Cruise cars. Andrew Hawkins, transportation editor for The Verge, has reported on the long-awaited autonomous vehicle revolution for years. In an interview with Marketplace's Matt Levin, he explained the trust issues and other potholes in Cruise's path, starting with a grisly accident in San Francisco.
Published 11/15