Marketplace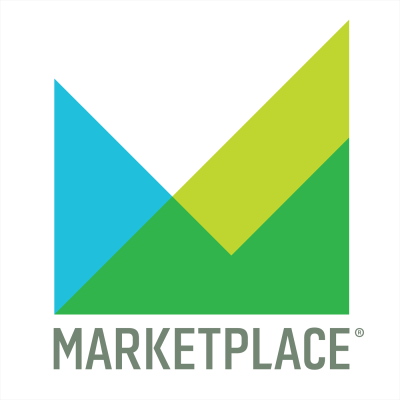 Every weekday, host Kai Ryssdal helps you make sense of the day's business and economic news — no econ degree or finance background required. "Marketplace" takes you beyond the numbers, bringing you context. Our team of reporters all over the world speak with CEOs, policymakers and regular people just trying to get by.
Website : https://www.marketplace.org/shows/marketplace/
IPFS Feed : http://ipfspodcasting.com/RSS/395/Marketplace.xml
Last Episode : November 29, 2023 6:52pm
Last Scanned : 5.8 hours ago



Episodes
Episodes currently hosted on IPFS.
An oil exec hosting COP28? Surprise!
The United Nations' climate change conference kicks off tomorrow in Dubai, United Arab Emirates, where tens of thousands of global leaders, experts and activists will discuss how to reduce greenhouse gas emissions. However, the host country's main export is fossil fuels and the host of the event is CEO of the Abu Dhabi National Oil Co. In this episode, could conflicting interests stall progress in the transition to renewable energy? Plus, hybrid and electric vehicle sales ramped up while overall consumer spending slowed down in Q3.
Expires in 29 hours
Published Wednesday
Are we there yet? How about now?
We've been talking about making an economic "soft landing" for over a year — but how will the Federal Reserve know we're there? In this episode, Chicago Fed President Austan Goolsbee tells us what indicators he looks at to gauge inflation trends and why cooling the economy is sorta like cooking a turkey. Plus, we'll answer some business world questions: How is the chemicals sector doing after a pandemic boom? Why are corporate profits trending down? What does a board of directors do?
Expires in 2 hours
Published Tuesday
Global trade may be back on track

2
After a yearlong slump, the World Trade Organization said the volume of global trade in goods is set to rebound in the coming year. Leading the charge will be auto parts and electronic components, the WTO said, particularly because demand for electric vehicles is high. In this episode, what it'll take for global trade to return to pre-pandemic levels. Plus, retailers need those holiday discounts to draw customers, utility companies test out geothermal networks and newly built homes drive the homebuying market.
Published Monday
Shoppers love easy returns. But retailers aren't sold on 'em.

3
Americans will drop $37 billion online this long holiday shopping weekend, according to Adobe Analytics. A lot of those consumers are counting on free, easy returns if their items don't work out, but retailers are unhappy with how much that process costs. In this Black Friday episode, whether stores will ever shrink that return window or go back to charging you for changing your mind. Plus, noisy workplaces, the cookie decoration business and Queen Nefertiti, the original beauty influencer.
Published Friday
It's all about that holiday spending

3
It's not just you: The holiday shopping season really did start sooner this year. Retailers are competing for consumer dollars with sales and discounts, early and often. Plus, tomorrow is one of retailers' favorite holidays: Black Friday. But the lines between in-store and online shopping are blurring. Later, we hear about post-breakup splurges and healthier habits for night shift workers.
Published 11/23
Grocery prices are a little less stuffed this Thanksgiving

2
The Farm Bureau says Thanksgiving meals will cost a bit less than they did in 2022. But everyone experiences the economy differently. So we talked to last-minute grocery shoppers in Houston about the prices of holiday essentials, from turkey wings to mac and cheese ingredients. Also in this episode: Google makes a business out of CAPTCHA puzzle data, the FCC wants to ban cable cord-cutting fees and OPEC+ delays a key meeting.
Published 11/22
Happy birthday, ChatGPT!

3
Next week marks one year since ChatGPT debuted, kicking off a surge in generative artificial intelligence products. In just a year, AI has gone from a futuristic concept to a tool tons of companies have incorporated into their workflows. In this episode, the growth in AI use and why some people still don't trust it. Plus, homebuyers are getting older, migrants who lack work permits are desperate to find jobs and more Americans are pulling cash out of their retirement accounts.
Published 11/21
What's next for the artificial intelligence industry?

2
OpenAI, the company behind ChatGPT, ousted its CEO Sam Altman last week. Chaos ensued. Now, although Altman has already scored a job at Microsoft, most of OpenAI's employees are threatening to quit if he isn't reinstated. In this episode, we'll talk about what could be next, from an employment shakeup to more regulations. Plus, SNAP approval in some states takes months, Argentina's president-elect wants to swap the peso for the U.S. dollar, and applications to borrow money are down.
Published 11/20
Capitol Hill doesn't love this crop insurance program. Some farmers say they need it.

2
There is a provision in the newly passed farm bill extension has enemies across the political spectrum: the Federal Crop Insurance Program. Left-leaning groups believe it doesn't reach a breadth of farmers, and conservative ones think it encourages unnecessary risk. But some farmers rely on the program and say without it, food prices would skyrocket. Also in this episode, Apple plans to make it easier for iPhone and Android users to connect, and Utah is on top when it comes to labor force participation.
Published 11/17
The calm after the employment storm

3
At last, the labor market is showing signs that it's finding a happy medium: New unemployment claims are inching up while overall unemployment is still at a historic low. While this isn't the gangbusters labor market of summer 2022, it's also not the COVID shutdown, with sky-high furloughs and layoffs. In this episode, why slowed hiring is a good sign. Also, retail stories, big and small: big-box stores cut costs where they can, street vendors scrape by and Toyota sticks to hybrids.
Published 11/16
Milton Friedman's impact

3
Like it or not, economist Milton Friedman had lots of ideas that still affect economic policy and programs. In her new book, "Milton Friedman: The Last Conservative," Jennifer Burns writes about Friedman's complicated position as a contrarian among economists of his time and as an adviser to members of the Republican Party. We'll hear from her about Friedman's life and economic beliefs. Also in this episode: international student enrollment and discretionary spending.
Published 11/15
Climate change could heat up long-term inflation

3
Climate change may have us spending more on food, health care, home repairs and more, according to the Fifth National Climate Assessment, published by the federal government. The fact is, climate change is already impacting many aspects of our daily lives. In this episode, we'll talk about how it'll also impact our wallets. Plus, ESPN launches its sports betting platform, travel should be a little cheaper this holiday season and a leading U.S. port gets updated infrastructure.
Published 11/14