Odd Lots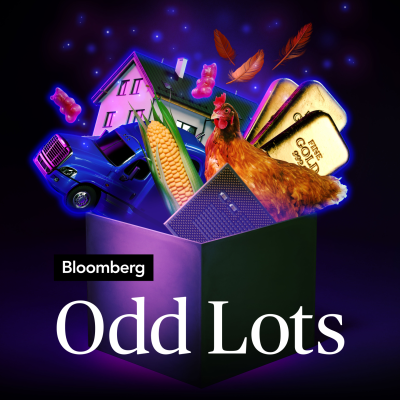 Bloomberg's Joe Weisenthal and Tracy Alloway explore the most interesting topics in finance, markets and economics. Join the conversation every Monday and Thursday.
Website : https://bloomberg.com/podcasts/odd_lots
IPFS Feed : http://ipfspodcasting.com/RSS/393/OddLots.xml
Last Episode : November 30, 2023 4:00am
Last Scanned : 2.7 hours ago

Episodes
Episodes currently hosted on IPFS.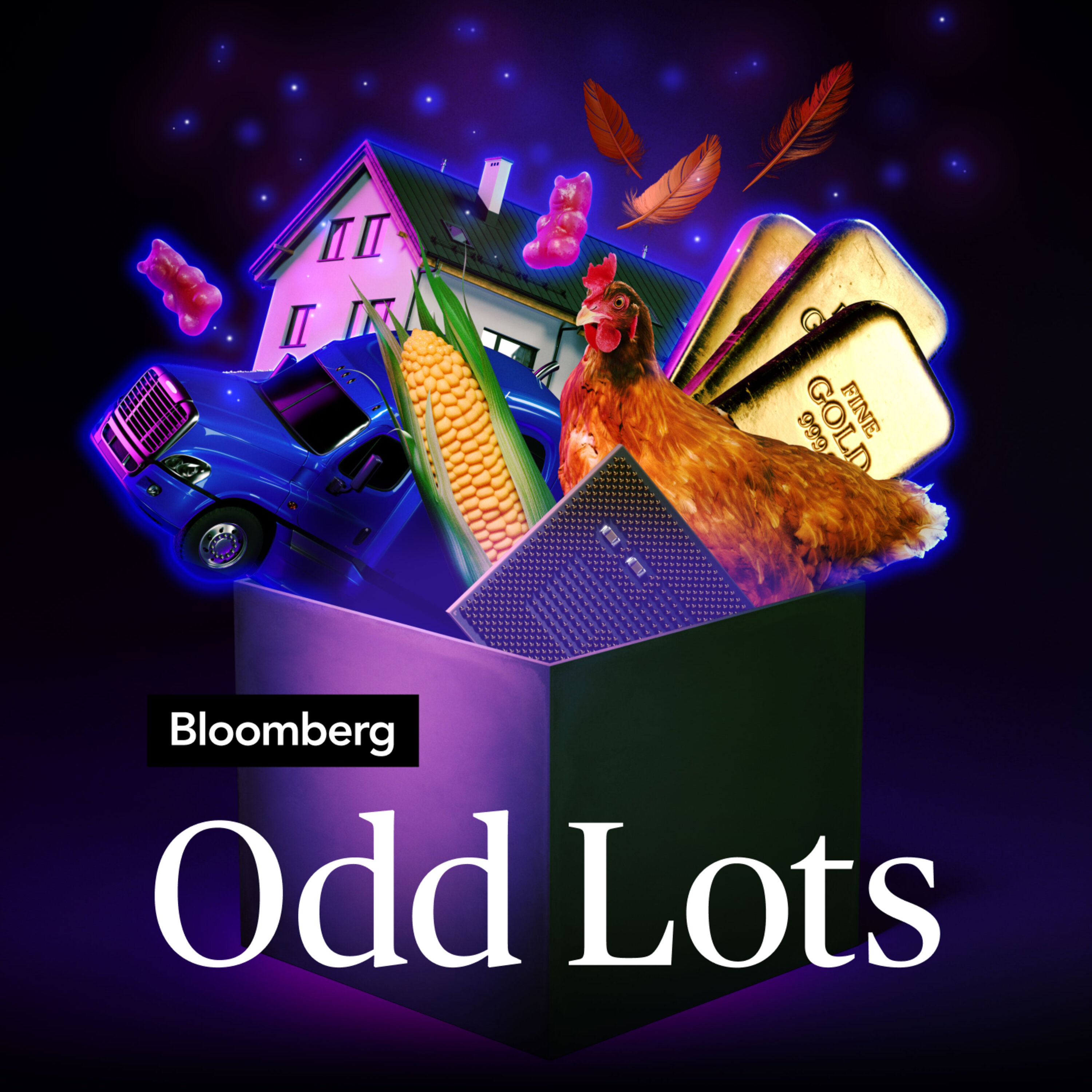 Josh Younger Explains How Banks Really Manage Rate Risk
The rate banks pay on savings accounts hit the headlines earlier this year, when an outflow of deposits contributed to the collapse of Silicon Valley Bank and other lenders. Suddenly, the mechanics of how banks attract deposits — and what they actually do with them — became a hot topic. And even before then, there'd been a lot of discussion over why many banks hadn't passed on the surge in benchmark rates to their customers by raising rates on savings accounts. So what exactly do banks use deposits for? How do those deposits behave? And can that behavior change in different interest rate environments? In this episode we speak with Josh Younger, senior adviser at the Federal Reserve Bank of New York and formerly at JPMorgan, about his recent research looking at how banks pass on higher interest rates and what it means for their own exposure to interest rates.See omnystudio.com/listener for privacy information.
Expires in 39 hours
Published Thursday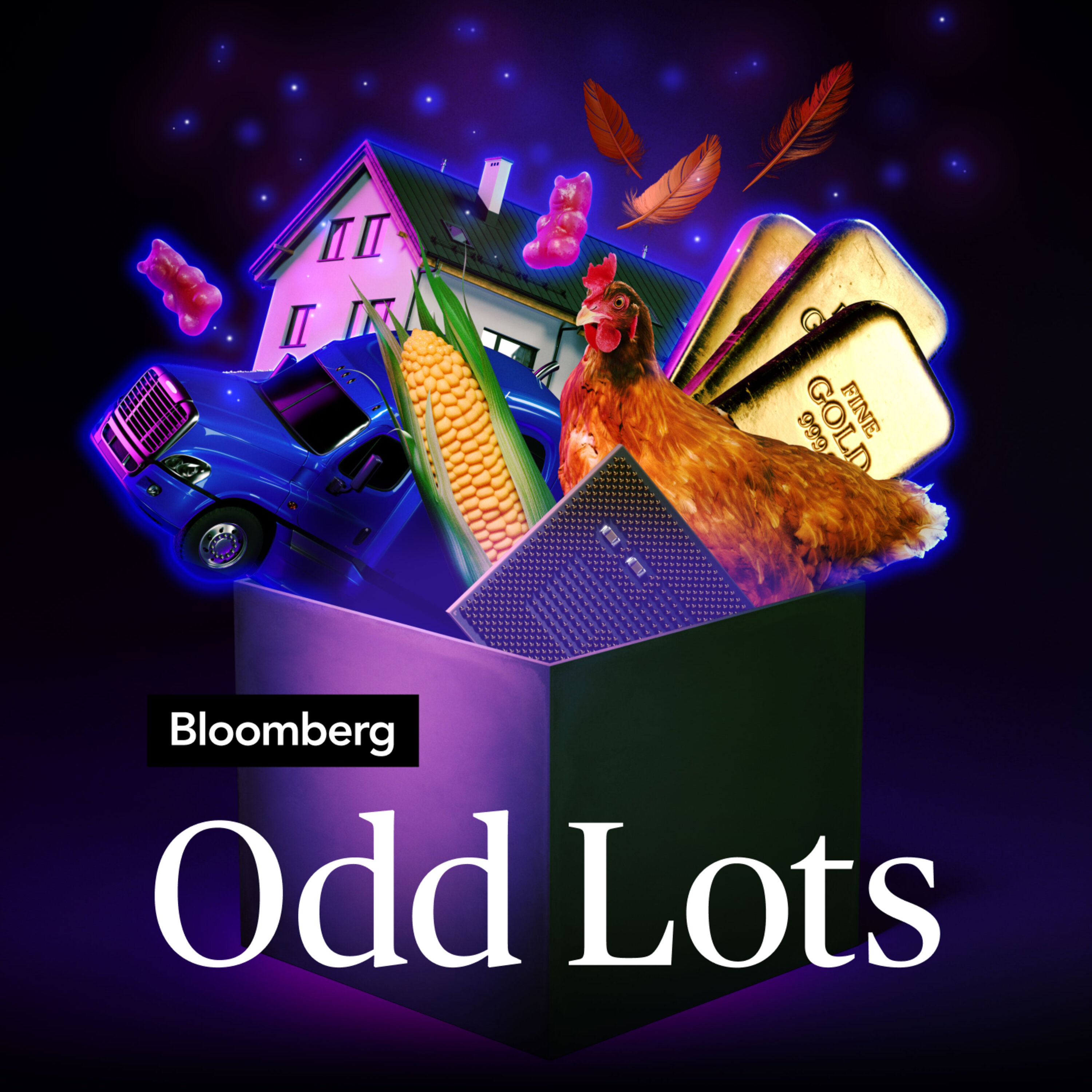 A Stunning Lawsuit Could Change How Realtors Get Paid
Last month, a Missouri jury found that real estate brokers colluded to artificially inflate and fix their own commissions, and as a result, ordered the National Association of Realtors to pay $1.8 billion in damages. While the ruling will be appealed, with highly uncertain damages and remedies, the case is shining a light on how participants in the real estate industry get paid, and raising the question of whether homebuyers are paying too much to their brokers. So how do brokers get paid? What are their incentives? And why haven't fees for brokers gone down, even as online platforms that compete with them have proliferated. On this episode of the podcast, we speak with Andra Ghent, a finance professor at the University of Utah and a specialist in real estate who explains how the structure works currently, and how the lawsuit could ultimately change the entire business model of buying and selling homes.See omnystudio.com/listener for privacy information.
Expires in 12 hours
Published Wednesday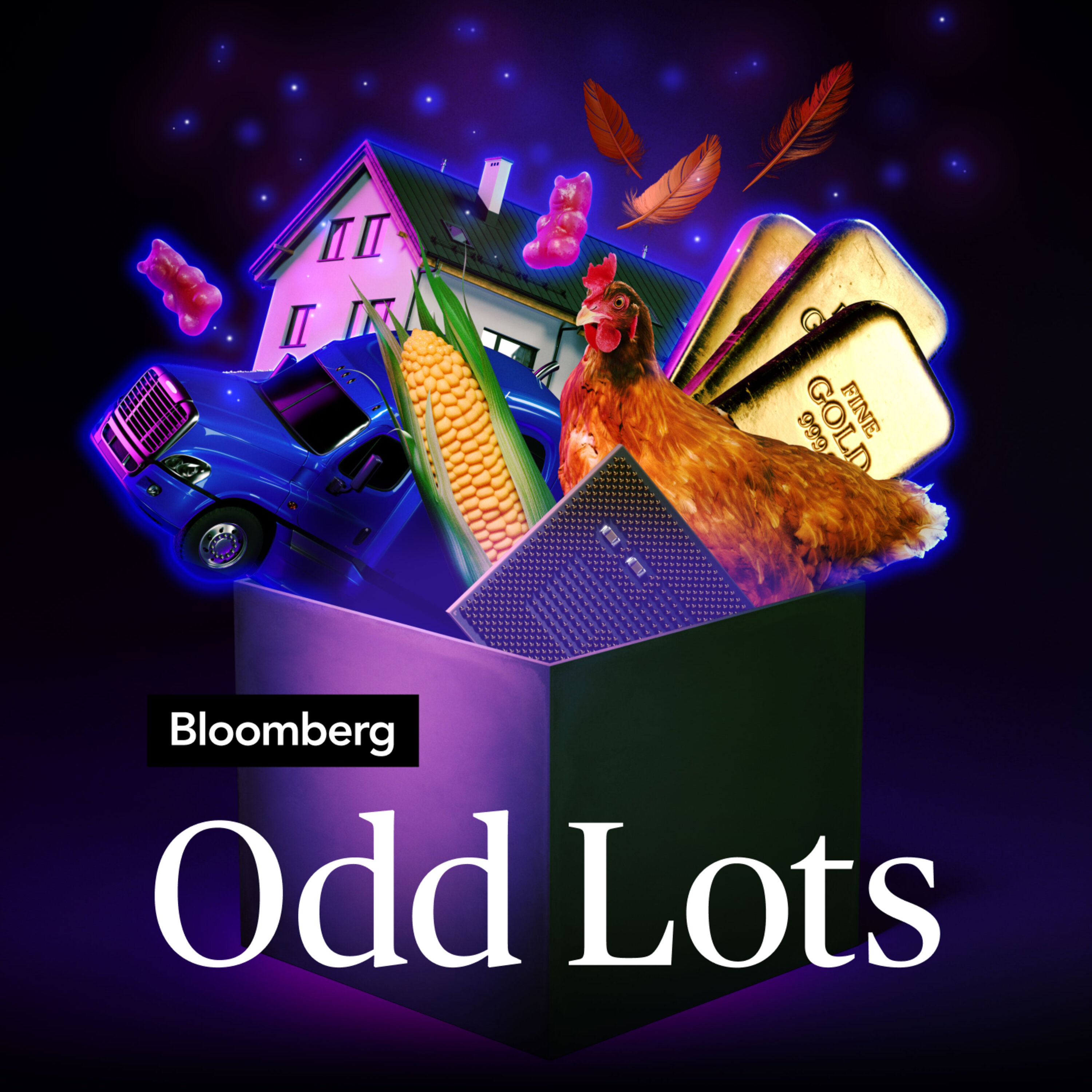 Goldman's Jan Hatzius Believes the Hard Part Is Over

1
Going into 2023, the conventional wisdom was that a recession was likely in store. Instead, it didn't happen. What we saw is continued disinflation, even as the economic growth and the labor market have remained robust. Now going into 2024, there's growing optimism that a soft landing can be achieved. Stocks have been rallying, rates have been falling, and there's a widespread view that the Fed is done hiking. So will this come to pass? On this episode, we speak to Jan Hatzius, the top economist at Goldman Sachs, about why so many people got 2023 wrong, and why he believes the soft landing is now within reach.See omnystudio.com/listener for privacy information.
Published Monday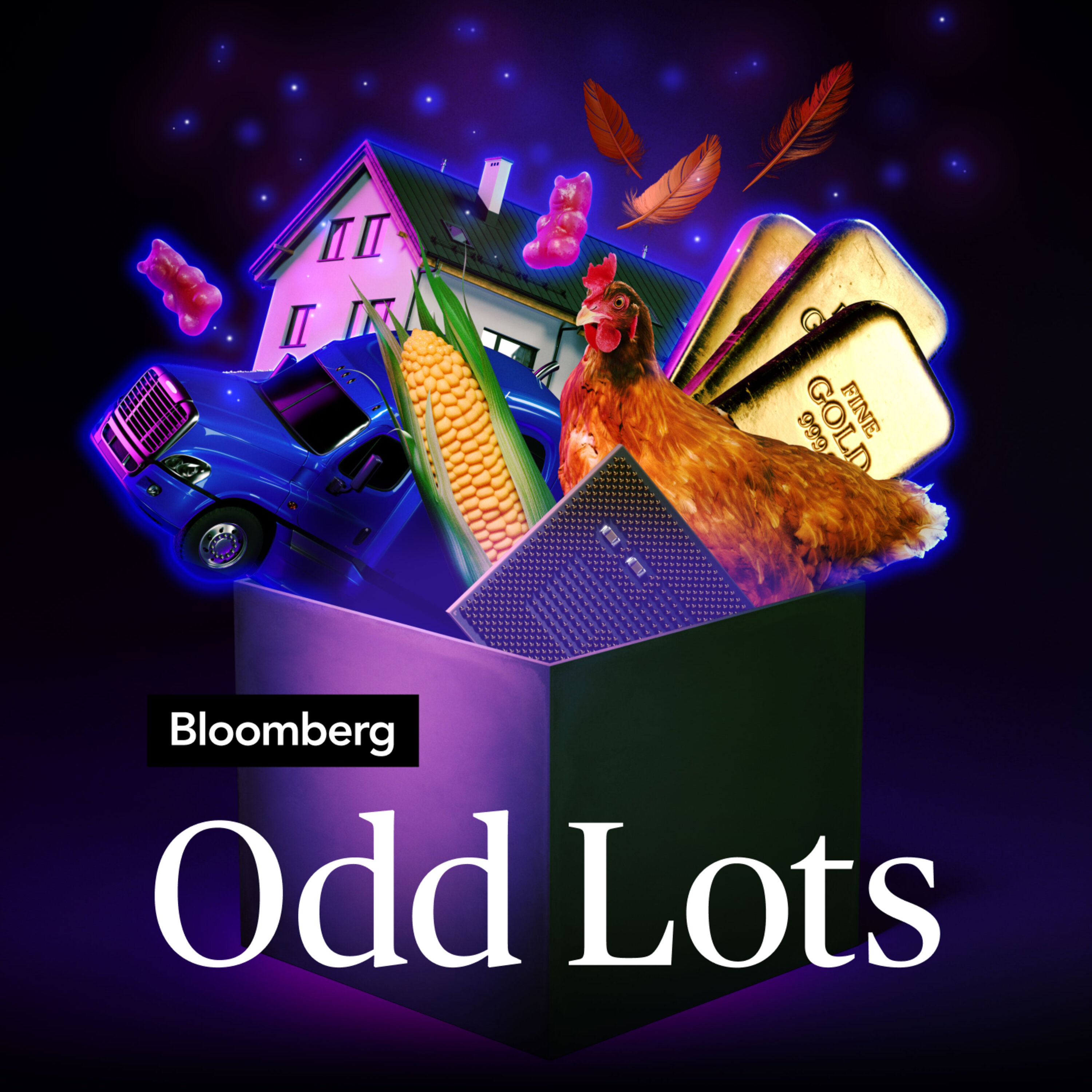 Magic the Gathering's Creator Wants to Create an Even Better Game

1
 Since bursting onto the scene in the mid-1990s, Magic the Gathering has become one of the most popular games of all time, with millions of players collecting cards to battle each other in an imaginary fantasy realm. But Magic's early success came with a problem: the price of the game's most powerful and rare cards surged along with its popularity. Eventually, Magic's creators worried that the game would become too expensive and was at risk of becoming a short-lived fad. So, how do you pop a bubble in collectibles without completely alienating collectors? In this episode, we speak with Richard Garfield, the creator of Magic the Gathering, and Arka Ray, a long-time game developer at Microsoft who's now CEO of Richard's new gaming studio, Popularium. They talk about the surprising parallels between MTG and central banking, what they've learned from Magic, and how they're applying those lessons to Chaos Agents, Popularium's first new gaming launch. See omnystudio.com/listener for privacy information.
Published 11/23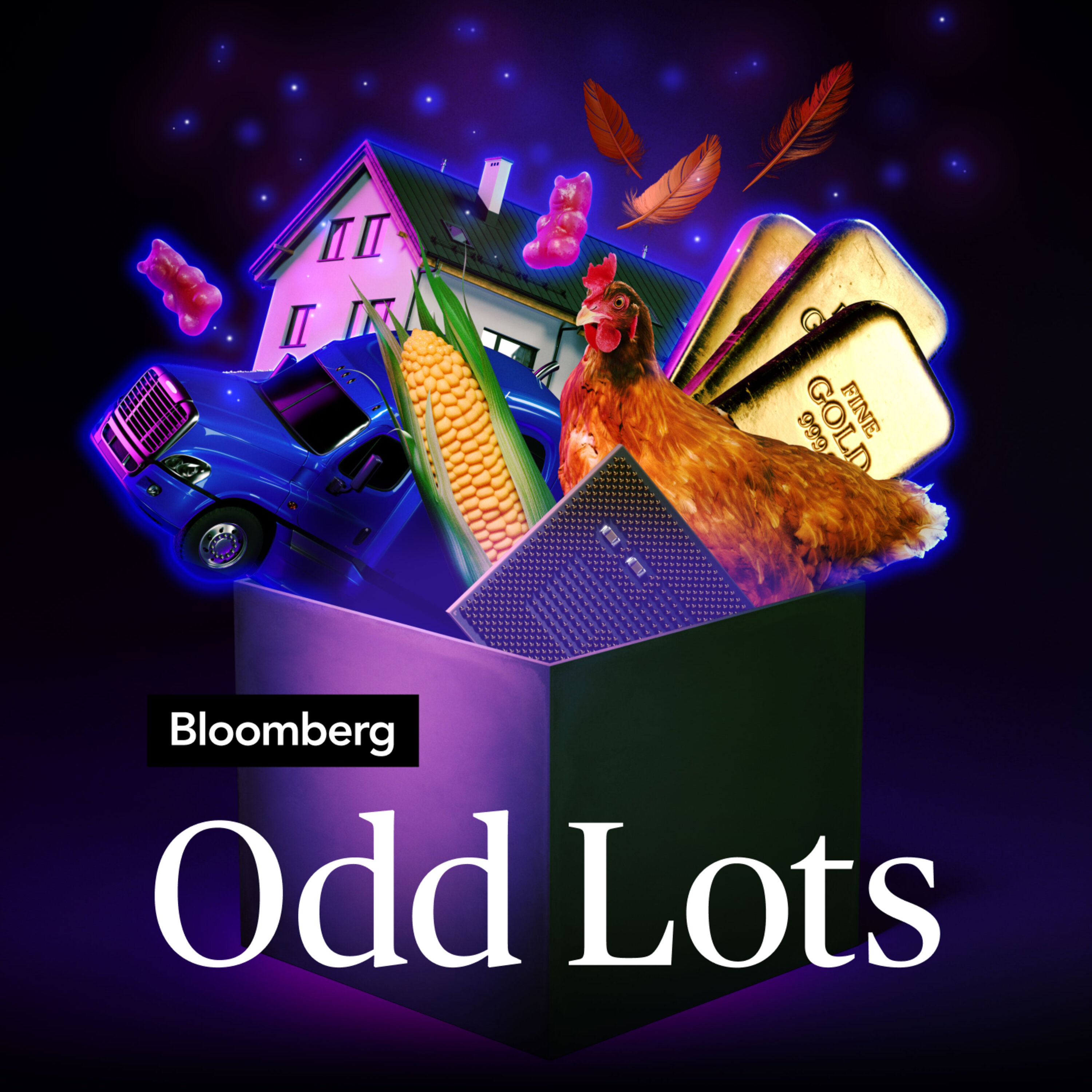 Here's What's Going Wrong in the US Offshore Wind Industry

1
The effort to decarbonize the US electricity grid involves a range of technologies and power sources. Solar is part of the solution, nuclear may also be a component. Battery storage is key. And so is wind — both onshore and offshore. While there are challenges throughout the process, the offshore wind industry in particular has seen a number of setbacks lately, with the Danish company Orsted having recently made headlines for pulling out of a project slated to be built off the coast of New Jersey. Challenges range from surging commodity costs to a scarcity of vessels, the bidding process for deals, and of course, the surge in interest rates over the last two years. On this episode, we speak with Chelsea Jean-Michel, an offshore wind industry analyst at BloombergNEF, to get a clear breakdown of the problems, the degree to which these challenges threaten the larger trajectory of the industry, and the efforts to decarbonize the grid.See omnystudio.com/listener for privacy information.
Published 11/22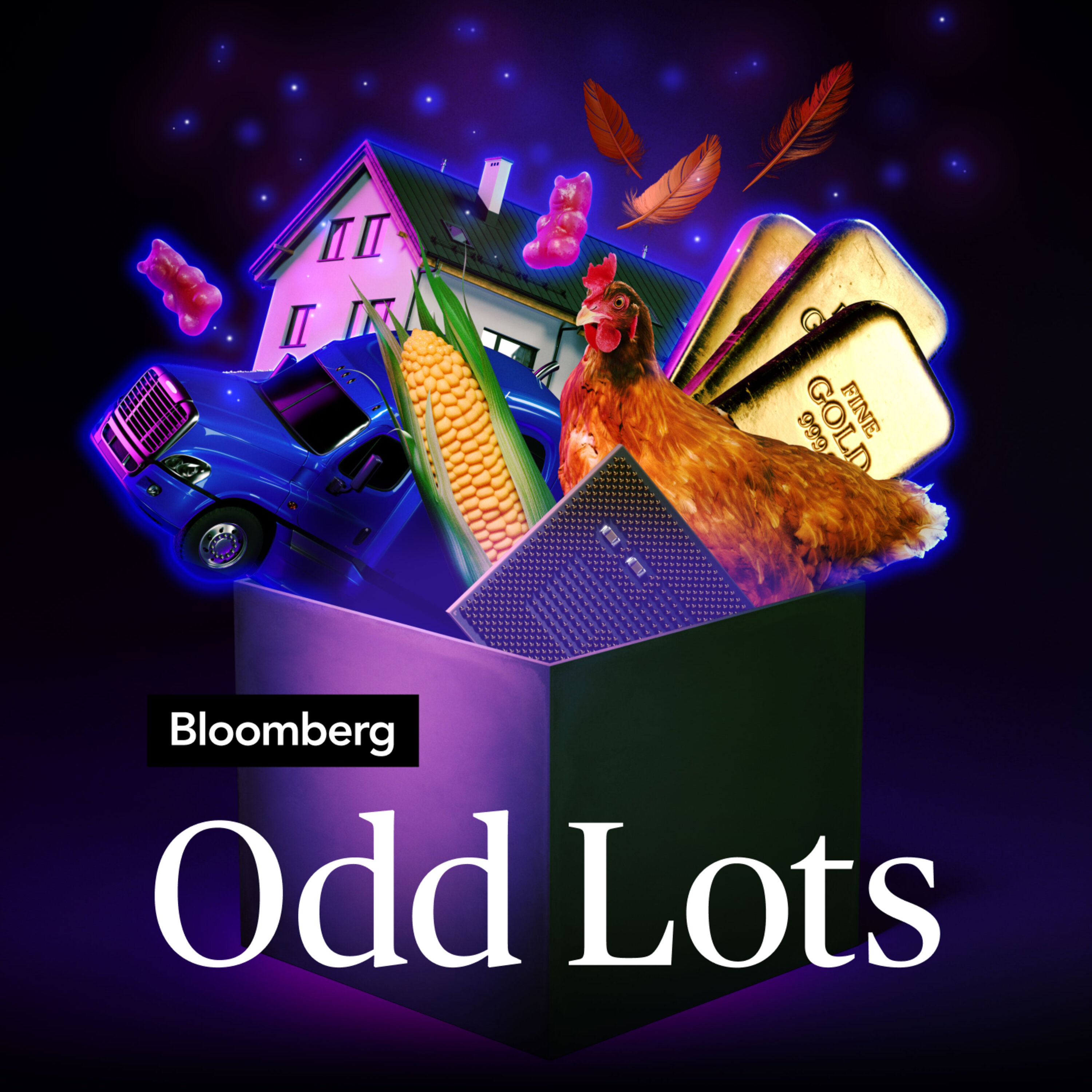 Why Private Credit's Been Booming Even as Interest Rates Go Up

1
It's no secret that the market for private credit has boomed in recent years. The surprising thing is that it has continued to do so even as interest rates have surged, defying many people's expectation that this relatively new market would suffer once an era of "loose" money comes to an end. Instead, the market for private credit in the US now rivals the size of the market for publicly-traded, junk-rated corporate bonds. But what exactly is private credit? How does it differ from broadly-syndicated stuff like leverage loans and corporate debt? How susceptible is it to higher rates? What is driving continued interest in this asset class? And what could cause it to wobble? On this episode we speak with Laura Holson of New Mountain Capital — where she manages about $9 billion across various private credit investments — about how the industry works. See omnystudio.com/listener for privacy information.
Published 11/20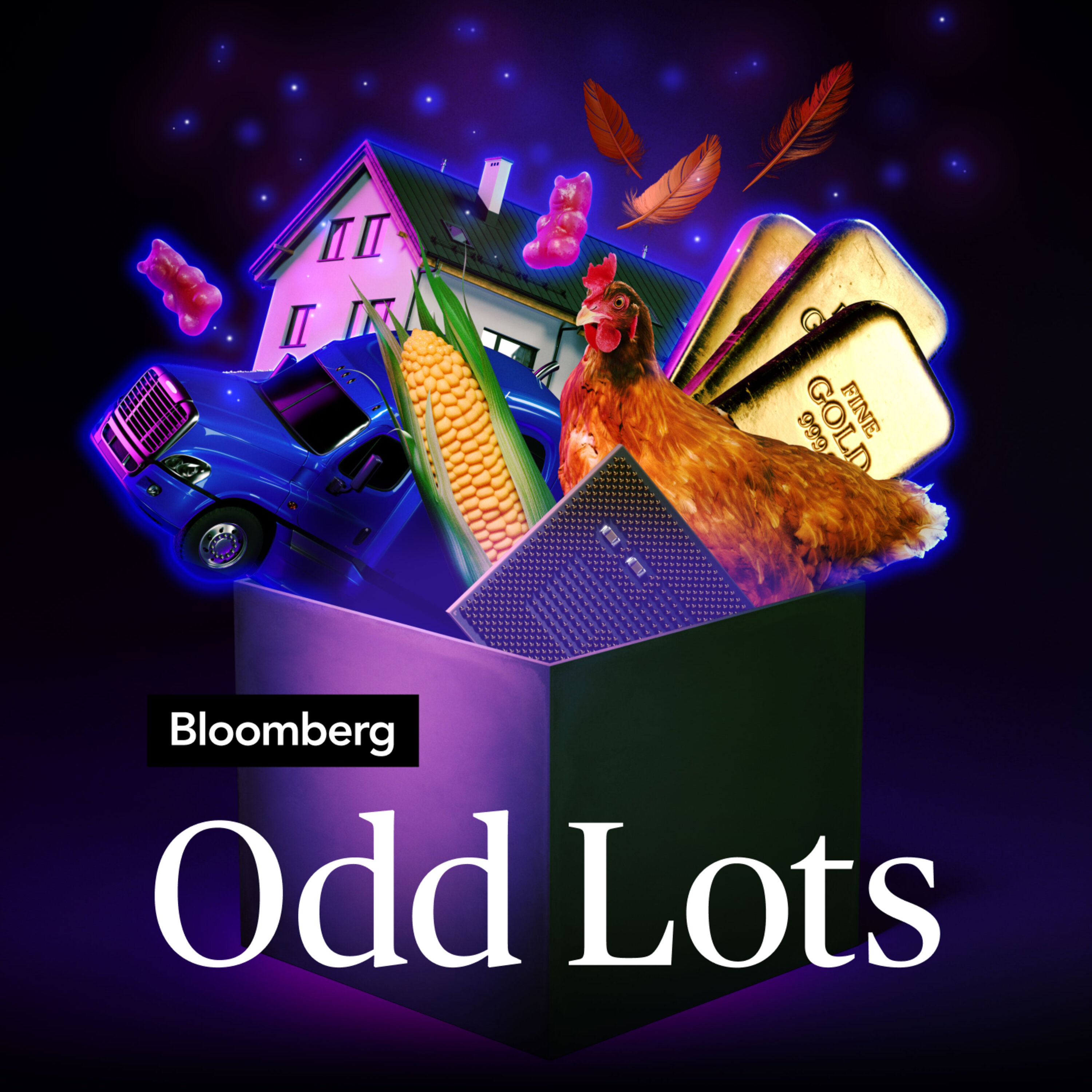 The Fed's Michael Barr on Real-Time Payments and the Basel Endgame

1
Michael Barr is a busy man these days. As the Federal Reserve's vice-chair for supervision, he's looking at ways of making the financial system safer through the next-generation of US banking regulation, known as the Basel "endgame" proposal. In July, he also unveiled the central bank's new real-time payment settlement system for banks, called FedNow, after years of development. Of course, all of this is happening at an interesting time for banking. This year saw the collapse of three banks following deposit runs. There have been big losses on bond portfolios as interest rates rise, a cyberattack that briefly unsettled the US Treasury market, and there's still a lot of general uncertainty over the direction of the US economy. In this episode, which was recorded live onstage at The Clearing House annual conference in New York, we speak to Barr about how he's thinking about the payments space, big changes to bank regulation, and the macro outlook.See omnystudio.com/listener for privacy information.
Published 11/17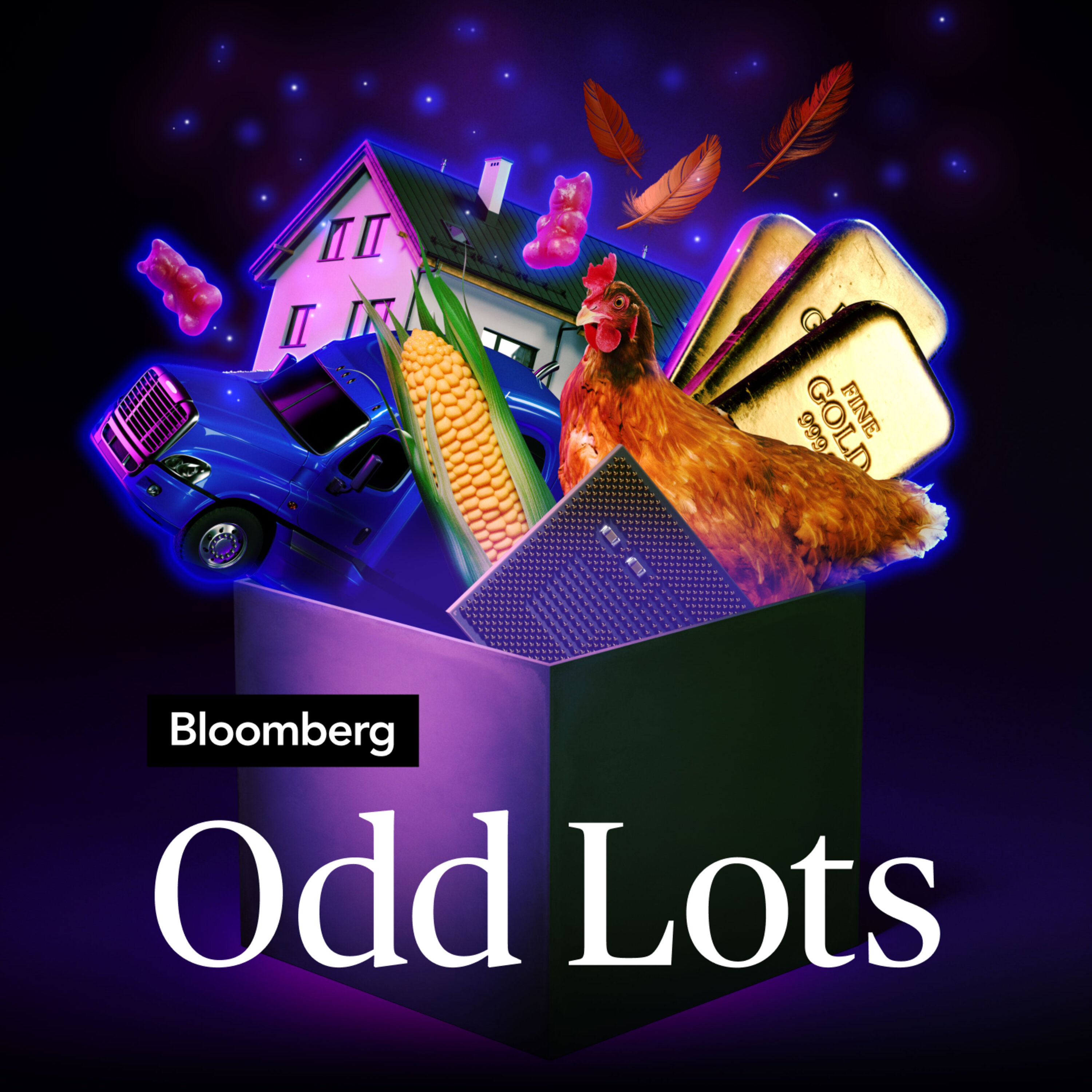 Lina Khan Is Sending a Message to the Private Equity Industry

1
Since becoming chair of the Federal Trade Commission, Lina Khan has arguably taken a novel approach to antitrust, one that incorporates broader ideas of what might actually constitute anticompetitive behavior. She's challenged huge tech companies like Amazon and Microsoft, and more recently, filed a lawsuit against a private equity firm that's been buying up anesthesiology companies across Texas. The action is noteworthy because it targets a common PE strategy of "rolling-up" multiple businesses and then consolidating them to eke out market efficiencies. So it's no wonder that PE players have called the FTC lawsuit "terrifying," or that Khan has been named "Wall Street's No. 1 enemy." In this episode, we speak with Lina Khan herself about the case, and whether the principles underlying it could be extended outside of healthcare to other industries with PE involvement. We also talk about political pushback, the FTC's research and examination process, and even... chickens.See omnystudio.com/listener for privacy information.
Published 11/16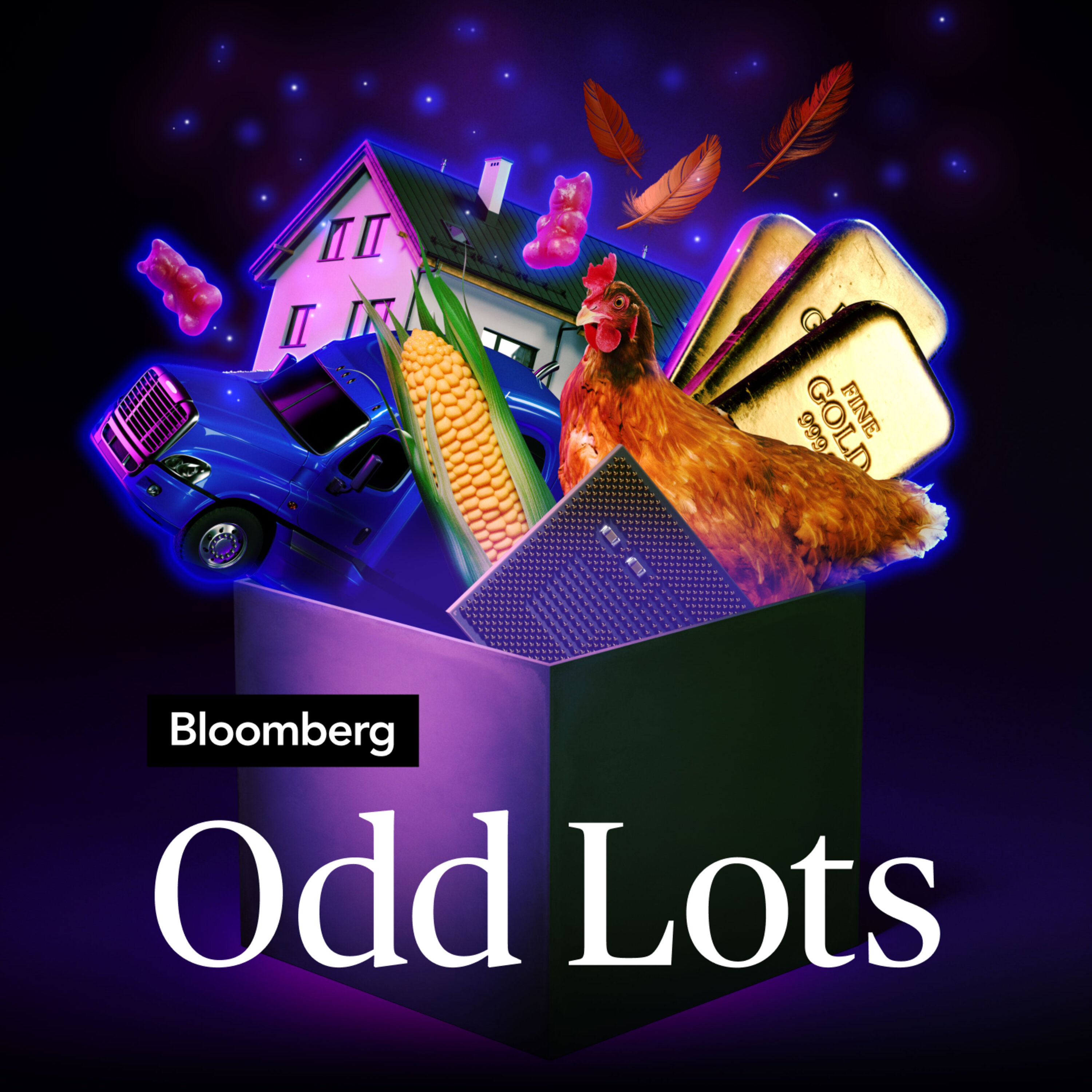 What's Been Happening With the Iranian Stock Market

1
Back in 2020, we spoke with Maciej Wojtal, a London-based fund manager who specializes in Iranian stocks. This market is one of the most unfamiliar in the world and most investors can't even look up where the country's shares are trading given ongoing sanctions. Of course, there's also constantly changing geopolitical risk, which has only picked up in light of the Israel-Hamas war. In this episode, we find out what's been going on with Iranian stocks in the midst of the recent upheaval and dig deeper into its overall economy after years of isolation from the Western world.See omnystudio.com/listener for privacy information.
Published 11/13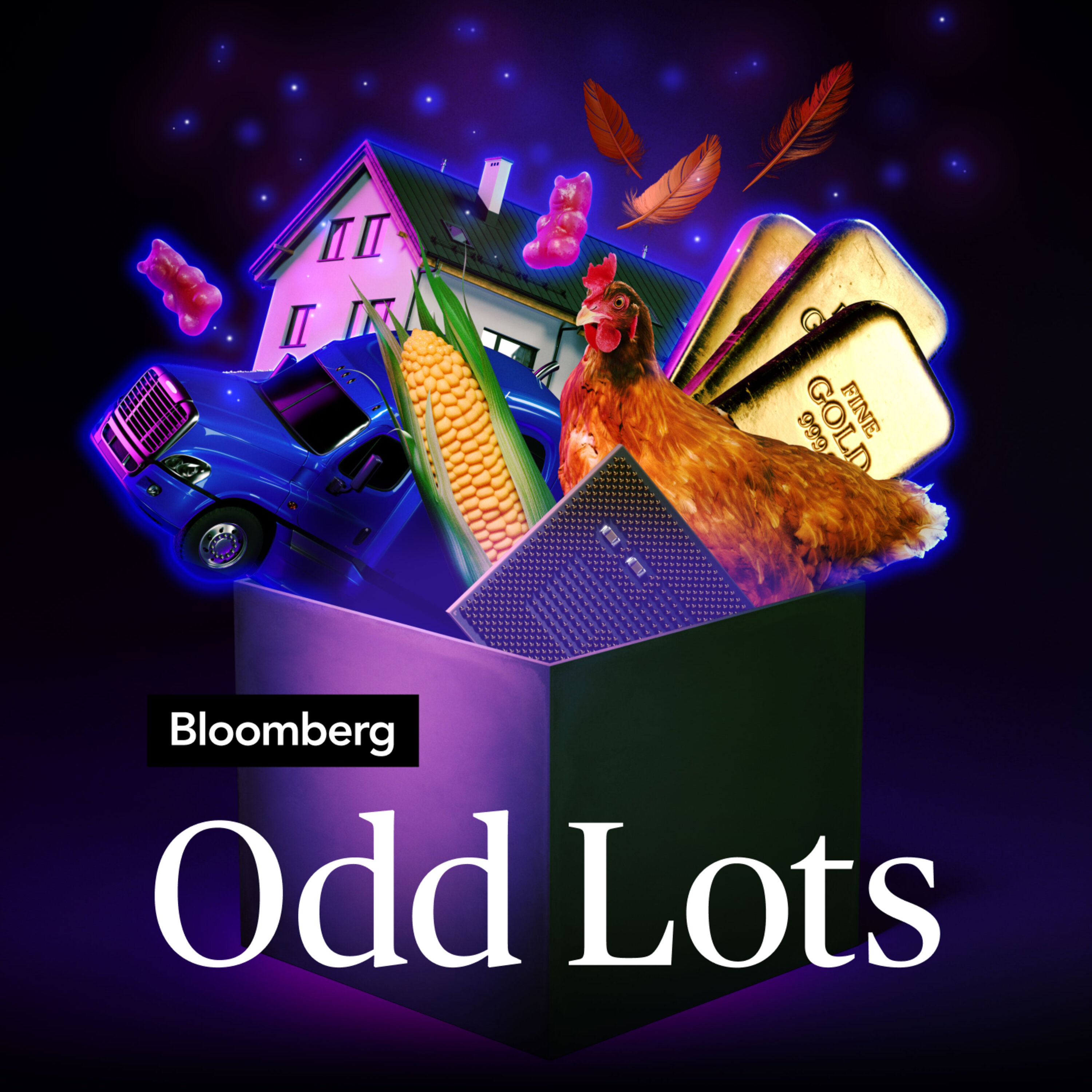 The OCC's Michael Hsu on the Big Risks Facing Banking Businesses Right Now

1
Earlier this year, we saw the collapse of Silicon Valley Bank and Silvergate Bank following a run on deposits and big losses on their portfolios of bonds. Since then, regulators have been discussing changes to existing bank regulation, prompting existential questions about the future of the US lending landscape. But there are other risks lurking in the banking system too — including those created by new technology and changing business models. In this episode, recorded live at Money 20/20 in Las Vegas, we speak with Michael Hsu, the acting comptroller of the Office of the Comptroller of the Currency. He talks about banking regulation, crypto contagion, the rise of banking-as-a-service (BaaS) and the supply chain of payments.See omnystudio.com/listener for privacy information.
Published 11/09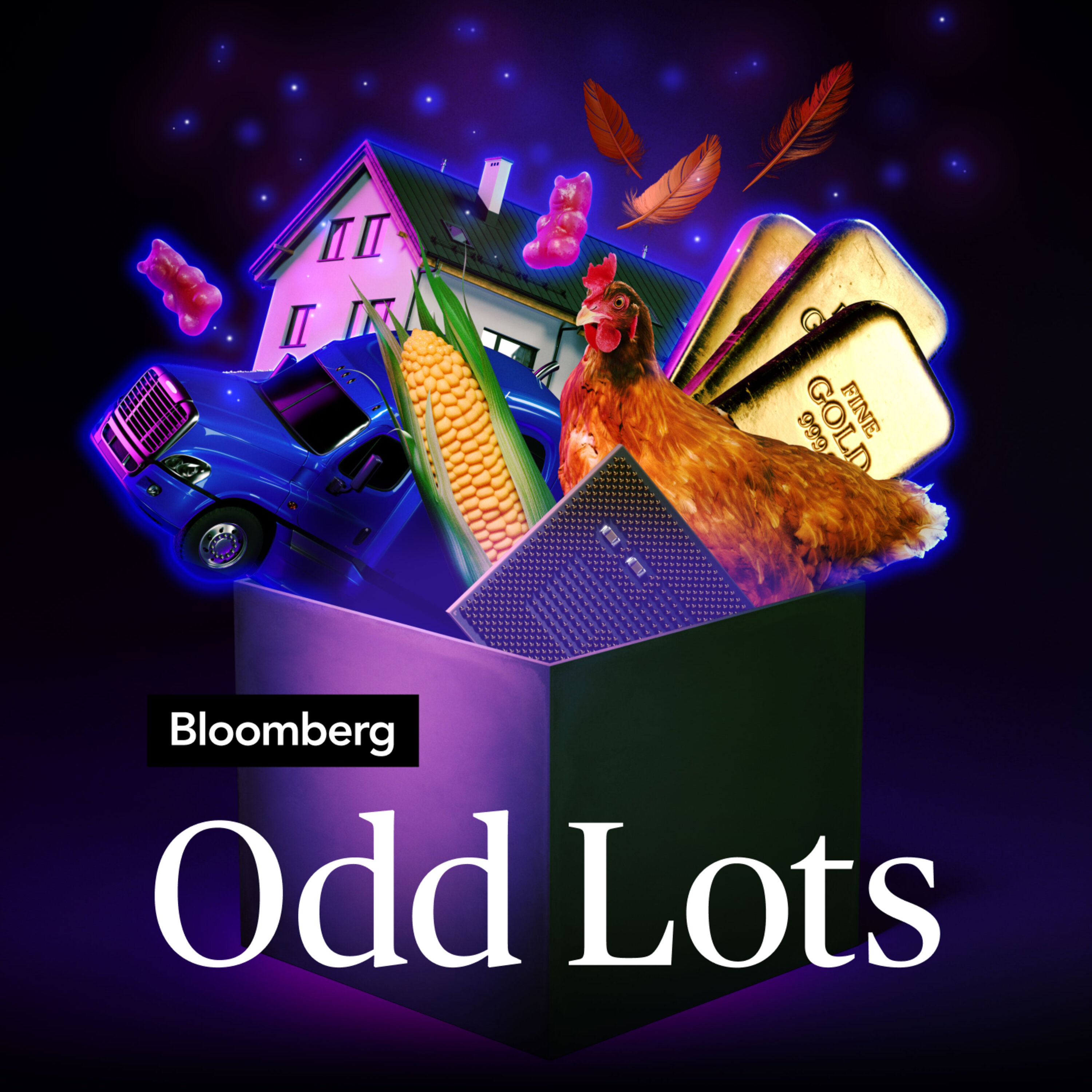 Introducing: Elon, Inc.

1
At Bloomberg, we're always talking about the biggest business stories, and no one is bigger than Elon Musk. In this new chat weekly show, host David Papadopoulos and a panel of guests including Businessweek's Max Chafkin, Tesla reporter Dana Hull, Big Tech editor Sarah Frier, and more, will break down the most important stories on Musk and his empire. Listen wherever you get your podcasts.  See omnystudio.com/listener for privacy information.
Published 11/07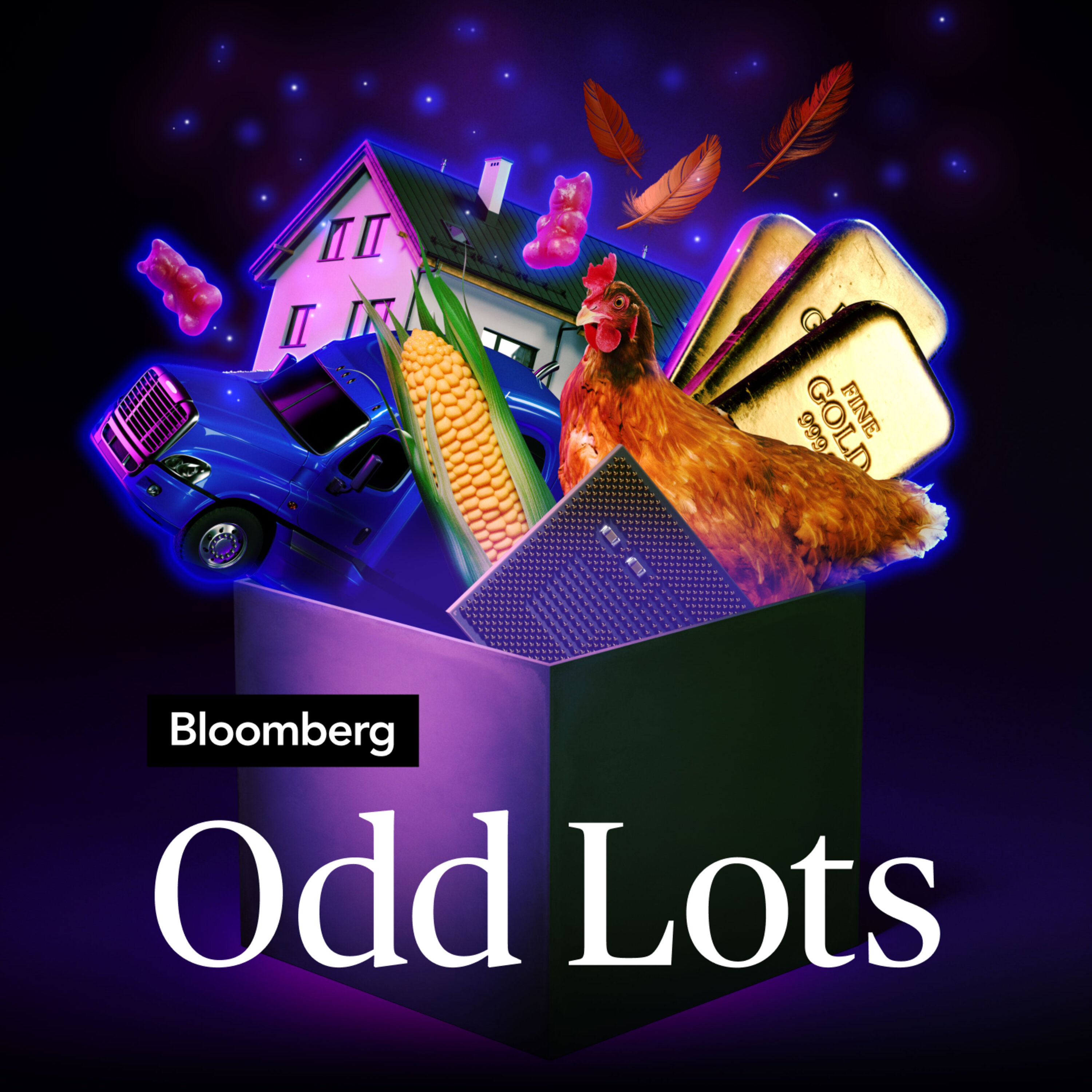 The Economics of Building a Childcare Business

1
Finding good, high quality childcare has been a growing challenge in the US for a long time. The pandemic only made the situation worse, with all kinds of negative knock-on effects for the economy. So what is actually involved in building out a childcare business? What are the costs? How much can it scale? Can it be made more efficient by changing regulations or subsidies? On this episode of the podcast, we speak with Matt Bateman, a member of the founding team at Higher Ground Education, which operates a chain of over 120 Montessori schools across several states. We discuss how the business of early education works, what the opportunities are, and the constraints on making childcare more abundant and affordable for everyone.See omnystudio.com/listener for privacy information.
Published 11/06