World Business Report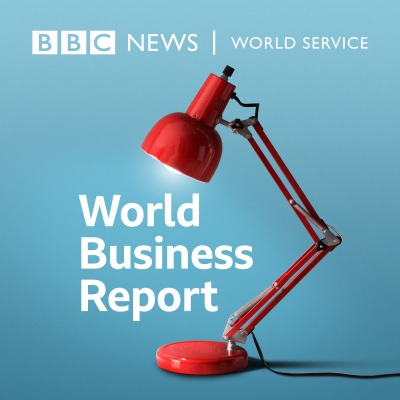 The latest business and finance news from around the world from the BBC
Website : http://www.bbc.co.uk/programmes/p02tb8vq
IPFS Feed : http://ipfspodcasting.com/RSS/250/WorldBusinessReport.xml
Last Episode : November 30, 2023 11:16am
Last Scanned : 5.5 hours ago



Episodes
Episodes currently hosted on IPFS.
COP 28 summit warns of 'climate collapse'
The UN Chief Antonio Guterres has told the opening of the COP28 Climate Summit in Dubai that this year is set to be the warmest on record – and urged world leaders to act. The summit is hosted by the United Arab Emirates, one of the world's top oil-producing nations, with oil boss Sultan al-Jaber overseeing the summit. Jaber promised financial support for developing countries., saying the UAE "would unlock finance to ensure the global south does not have to choose between development and climate action". Elon Musk- the billionaire owner of X (formerly Twitter) - says the advertisers who are boycotting the platform will kill the company. In an interview at the New York Times DealBook Summit, Mr Musk launched into a rant full of expletives against the advertisers who have quit the platform in a row over alleged anti-semitic content. And, the British sports brand Castore says it has raised $183M, from a trio of private equity investors, boosting the sportswear maker's value to $1.2B. The company has deals with the likes of tennis player Sir Andy Murray, Formula One's Red Bull team, the England Test cricket squad, and several English Premier League football clubs. It hopes to compete with the established brands, such as Nike and Adidas.
Expires in 48 hours
Published Thursday
Ronaldo faces $1bn lawsuit over cryptocurrency ad
Footballer Cristiano Ronaldo has been named in a class action lawsuit in America after promoting a range of NFTs for Binance. The star is being sued for $1bn. Rahul Tandon finds out the latest from our correspondent in the US. We speak to the head of the European Commission about what she makes of the recent turmoil at OpenAI. And is a flag important to a country's economy? We look at the country of Kyrgyzstan as the have recently filed a bill to change the image of their flag.
Expires in 48 hours
Published Wednesday
Uber's plan to allow London's iconic black cabs to use its app
Uber invites London's black cab drivers to its app but will it work after years of rivalry? We ask Uber's general manager in the UK, Andrew Brem.Nigeria's president, Bola Tinubu, has promised to significantly narrow the country's budget deficit. We listen to the details.And we talk to Margrethe Vestager, candidate for the presidency of the European Investment Bank.
Expires in 45 hours
Published Wednesday
India's PM praises tunnel workers' rescue
Rahul Tandon looks at the rescue efforts of the workers who have been trapped in a tunnel in Uttarakhand, India for 17 days. He raises the questions about development in that area. We hear why some companies are giving up on advertising on social media platform X. And we find out how much someone paid at auction for a scrap of paper on which David Bowie scribbled the lyrics to of his most famous songs.
Expires in 42 hours
Published Tuesday
All 41 workers rescued from tunnel in India
41 workers in India who were trapped in a tunnel after a landslide have been rescued. The fast fashion online retailer Shein has filed confidentially to go public on the US stock market. Virgin Atlantic have become the first airline to send a commercial flight across the Atlantic powered only on sustainable fuel. We ask just how clean it actually is.
Expires in 31 hours
Published Tuesday
AI consequences 'unimaginable' says Mozilla boss
Roger Hearing talks to Mitchell Baker the CEO of Mozilla, one of the oldest and most influential internet institutions about her hopes and fears over AI.He also finds out just how much shoppers in the US spent on this Cyber Monday/Black Friday weekend. And there are doubts over the COP28 climate summit hosts as secret documents show the United Arab Emirates were planning to use it for oil deals.
Expires in 42 hours
Published Monday
UAE planned to make oil and gas deals during COP 28
Leaked documents revealed that UAE, hosts of the UN climate change conference COP 28, were planning to hold oil and gas talks with 15 countries. The documents were obtained by independent journalists at the Centre for Climate Reporting working alongside the BBC. Also, on the show what is a shadow bank and why one in China is under investigation. Spain has opened Europe's first green hydrogen centre in a step to move away from fossil fuels.
Expires in 40 hours
Published Monday
TerraUSD boss Do Kwon could face charges in US or South Korea
The entrepreneur behind the $40bn collapse of crypto token TerraUSD, Do Kwon could be extradited to the US or South Korea to answer fraud charges following a court ruling in Montenegro.He sparked an international manhunt after fleeing an investigation in his native country of South Korea, following the sudden collapse of the TerraUSD and its sister token, luna.He was caught as he tried to leave Podgorica airport on a Costa Rican passport and sentenced to four months in prison in Montenegro. Kwon is sought by both the US and South Korea on fraud charges.So with the fall of another Crypto heavyweight, what does this do to the industry and should customers be concerned?
Expires in 45 hours
Published Friday
Ecuador: Business heir Daniel Noboa sworn in as president
35-year-old heir to a banana business empire Daniel Noboa has been sworn in as Ecuador's new president, with a promise to create jobs and curb violence in a country gripped by a bloody drug war.Mr Noboa holds a degree in business administration from New York University and three master's degrees, from Harvard, Northwestern and George Washington universities. He intends to bring order to the country and stop the violence. However, it is not clear what economic reforms the new president is preparing.
Expires in 29 hours
Published 11/23
Far Right leader Geert Wilders set to win Netherland election
Geert Wilders is likely to be the new leader of the Netherlands. His far-right Freedom Party is set to win 37 seats with almost all the votes counted. "The PVV can no longer be ignored," he said. "We will govern." Mr. Wilders will have to form a coalition government. We explain how he's expected to tackle the country's economic issues. Rescue workers drilling to free 41 workers trapped in a tunnel in India's Uttarakhand state are close to breaking through to them, according to officials who said they were confident the workers could be rescued soon. It is a holiday in the US, but Sam Altman is still dominating the headlines, we wanted to see how this week's event has affected companies that use Open AI.
Expires in 31 hours
Published 11/23
New board for Open AI as Altman returns
The company brings in some established names to the top table, as former CEO Sam Altman comes back to his old job.Economist Larry Summers and former Twitter Chairman Bret Taylor are in with three members leaving the board as part of the shake up.Sam Fenwick hears what the new board will look to change at the company and how Sam Altman has been persuaded to come back to the firm that fired him.
Expires in 22 hours
Published 11/22
Former CEO Sam Altman reinstated as OpenAI boss
Sam Altman will return to his job as CEO of artificial intelligence OpenAI, the non-profit behind the popular bot ChatGPT. Mr Altman was removed from his position on Friday. Staff at the firm threatened to resign if Mr Altman was not reinstated. Also on the show, another blow to crypto. The CEO of Binance, the world's largest crypto exchange, resigned after pleading guilty to violating anti-money laundering requirements in the US and the firm has agreed to pay $4.3bn in fines. Finally, are you a fan of Kimchi? We have a report on the surging global popularity of the Korean staple.
Expires in 5 hours
Published 11/22