The Adam and Dr. Drew Show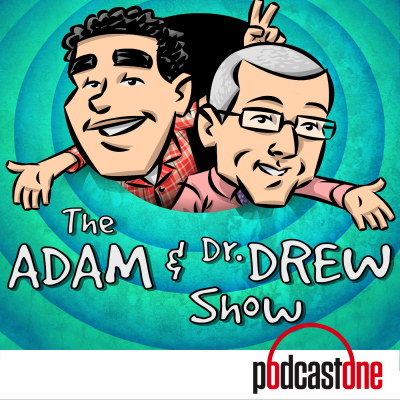 Adam Carolla & Dr. Drew Pinsky reunite the partnership that made Loveline a wild success and cultural touchstone. In each episode Adam and Drew take uncensored, nothing-off-limits, calls about sex, drug, medical and relationship issues. Dr. Drew brings the medicine while Adam's comedy and rants are the spoonful of sugar to make it go down.
Website : https://www.podcastone.com/Adam-and-Dr-Drew-Show
IPFS Feed : http://ipfspodcasting.com/RSS/198/TheAdamandDrDrewShow.xml
Last Episode : September 30, 2023 3:00am
Last Scanned : 5 hours ago
Episodes
Episodes currently hosted on IPFS.
Motel Hello, Neil de Grasse Tyson and My Dad Was a Coward (The Adam and Dr. Drew Show Classics)
On this episode of The Adam and Dr. Drew Show Classics, Dr. Drew breaks the news that his son is making a documentary and it stirred up a lot of financially sad memories for Adam, Neil de Grasse Tyson stopped by to talk about everything from science to politics and Adam talks about his father's sad childhood!
Expires in 9 hours
Published Saturday