All TWiT.tv Shows (Audio)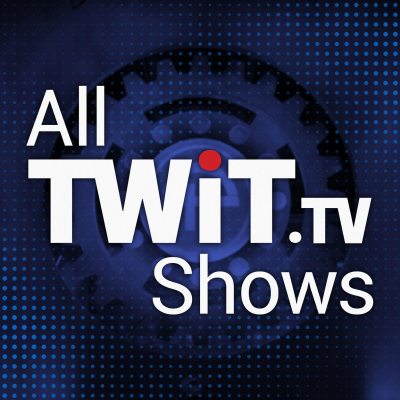 Leo Laporte brings some of the most interesting personalities in technology together to talk about the most important issues. Fun, relaxed, informative and always entertaining, count on TWiT for the best tech podcasts in the world.
Website : https://twit.tv/shows/all-twittv-shows
IPFS Feed : http://ipfspodcasting.com/RSS/183/AllTWiTtvShowsAudio.xml
Last Episode : November 30, 2023 4:07pm
Last Scanned : 34 minutes ago




Episodes
Episodes currently hosted on IPFS.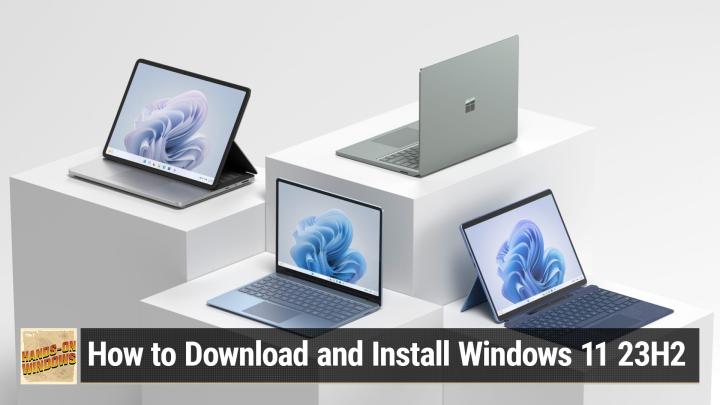 Hands-On Windows 68: How to Download and Install Windows 11 23H2
With the wide release of Windows 11 update 23H2, Paul shows us the different ways to find and install the latest Windows update.
Host: Paul Thurrott
Club TWiT members can discuss episodes in the Club TWiT Discord.
Expires in 48 hours
Published Thursday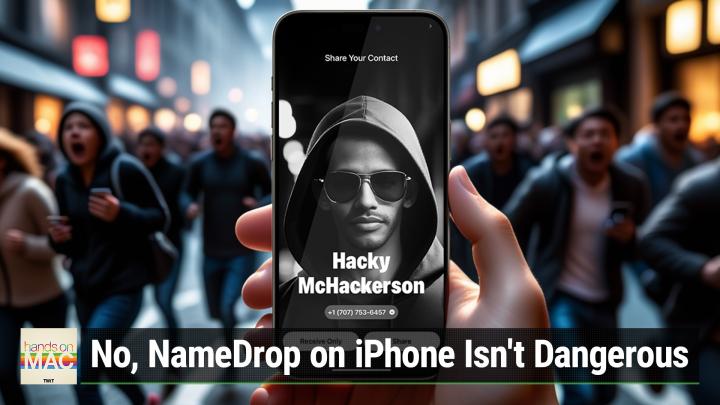 Hands-On Mac 110: No, NameDrop on iPhone Isn't Dangerous
Despite reports to the contrary, NameDrop — a contact-sharing feature introduced in iOS 17 — isn't a threat to your privacy. Mikah Sargent explains how to use NameDrop, debunks the reports that claim the feature can be used to skim your contact info, and shows you how to disable it if you choose.
Use NameDrop on iPhone to share your contact info - https://apple.co/4a2dS4S
Host: Mikah Sargent
Club TWiT members can discuss episodes in the Club TWiT Discord.
Expires in 48 hours
Published Thursday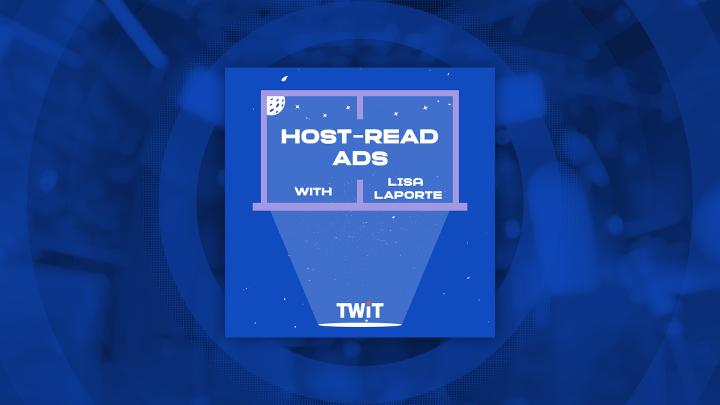 Host-Read Ads 61: 2023 Spotify Podcast Trends Report Overview
In the latest episode of Host-Read Ads, TWiT.tv CEO Lisa Laporte discusses insights from Spotify's 2023 podcast trends report, highlighting stats on the influence of hosts, growth of older audiences, the importance of authenticity for brands, and more, relating it all back to TWiT's own podcast ad experiences and audience. She advises brands interested in podcast advertising to leverage the intimate trust and influence hosts build with listeners by embracing authentic messaging.
Host: Lisa Laporte
Download or subscribe to this show at https://twit.tv/shows/host-read-ads
Expires in 47 hours
Published Thursday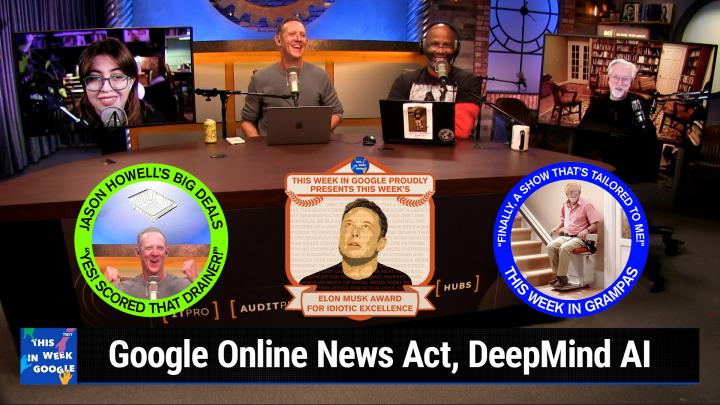 This Week in Google 744: Giant Red Ties
Federal government reaches deal with Google on Online News Act Google DeepMind researchers use AI tool to find 2mn new materials Some Pixel 8 Pro displays have bumps under the glass Reflecting on 18 years at Google Google's new geothermal energy project is up and running AWS Unveils Next Generation AWS-Designed Chips Amazon Introduces Q, an A.I. Chatbot for Companies Does Black Friday and Cyber Monday Matter? Adobe's $20 Billion Purchase of Figma Would Harm Innovation, U.K. Regulator Provisionally Finds Elon goes full Pizzagate. How does this end? A new low in manels Sports Illustrated Published Articles by Fake, AI-Generated Writers OpenAI Made an AI Breakthrough Before Altman Firing, Stoking Excitement and Concern Hugging Face CEO on What Comes After Transformers Hinton vs LeCun vs Ng vs Tegmark vs O Anthony Levandowski Reboots Church of Artificial Intelligence Unauthorized "David Attenborough" AI clone narrates developer's life, goes viral Google Slides getting built-in presentation recording tool Google Will Start Deleting Old Accounts This Week. Here's How to Save Your Google Account Google's .meme domain is here to serve your wackiest websites Some Google Drive for Desktop users are missing months of files Picks of the week (Paris) The 2000 cinematic masterpiece Chicken Run (Paris) Pentiment (Jeff) Jezebel to Be Resurrected by Paste Magazine (Jeff) After 151 years, Popular Science will no longer offer a magazine (Ant) City Nerd on YouTube (Jason) No Ads in Albania, Ethiopia and Myanmar Hosts: Jason Howell, Jeff Jarvis, Paris Martineau, and Ant Pruitt Download or subscribe to this show at https://twit.tv/shows/this-week-in-google. Get episodes ad-free with Club TWiT at https://twit.tv/clubtwit Sponsors: GO.ACILEARNING.COM/TWIT mylio.com/TWIT25 hid.link/twigdemo
Expires in 34 hours
Published Wednesday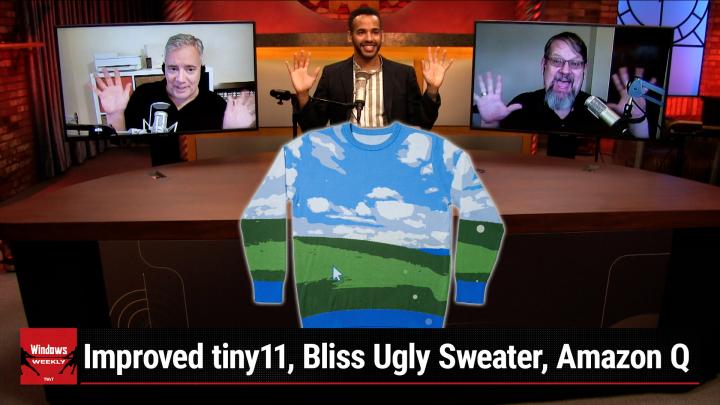 Windows Weekly 857: SharePoint All the Way Down
On this episode, Mikah, Paul, and Richard discuss the lean tiny11 2311 project, Windows 11 updates like the new Energy Saver feature, Amazon's AI chatbot for enterprises, and Netflix's gaming service additions like GTA. Other topics covered include Xbox console deals, DuckDuckGo vs Google Search, and European antitrust issues. Windows Tiny11 2311 arrives, is even tinier and even 23H2er ... or something Beta channel: Teams integration with Share (Entra ID only), new language support for Ink Anywhere Dev: Copilot icon moves (!), more Copilot, Share, Ink, Android in Nearby Sharing (!) Canary: Energy Saver (new feature), more Samsung brings its browser to the Microsoft Store AI/Microsoft Microsoft and Meta reportedly receiving 3x as many NVIDIA GPUs for AI as Amazon Amazon introduces it's own AI chatbot for the enterprise, and it does have one useful and unique feature Microsoft is retiring its Microsoft 365 browser extension Evernote is still a thing and now it wants to charge everyone Amazon takes a Fire TV Cube and turns it into a remote desktop thin client Antitrust UK CMA provisionally rules against Adobe acquisition of Figma EU formally objects to Amazon acquisition of iRobot because the robot vacuum cleaner market is so important Xbox Xbox Series X and S are still on sale. Just saying The November Update for Xbox is here with rewards redemption, Xbox app gets compact mode Microsoft is reportedly deprecating the Microsoft Rewards app on Xbox Netflix is bringing GTA trilogy to the service The current Call of Duty is awash in bad reviews, so let's talk about the next Call of Duty! Tips and Picks Tip of the week: Microsoft's new ugly Christmas sweater is here App pick of the week: DuckDuckGo RunAs Radio this week: Zero Trust Adoption Guidance with Nicolas Blank Brown liquor pick of the week: Pendleton Rye 12 Year Hosts: Paul Thurrott, Richard Campbell, and Mikah Sargent Download or subscribe to this show at https://twit.tv/shows/windows-weekly Get episodes ad-free with Club TWiT at https://twit.tv/clubtwit Check out Paul's blog at thurrott.com The Windows Weekly theme music is courtesy of Carl Franklin. Sponsors: GO.ACILEARNING.COM/TWIT Traceroute Podcast
Expires in 28 hours
Published Wednesday
FLOSS Weekly 759: ActivityPub Crawl
Expires in 27 hours
Published Wednesday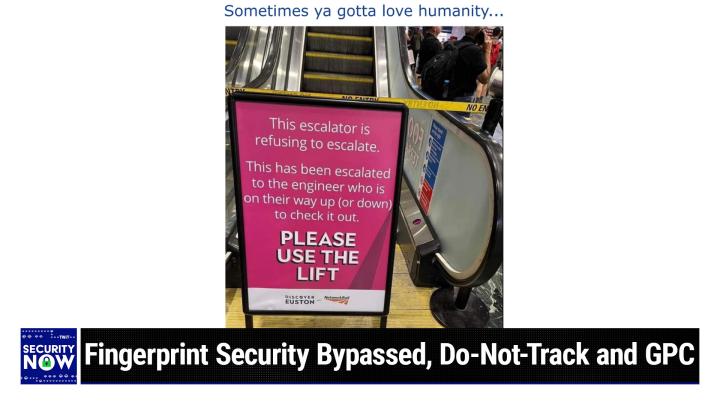 Security Now 950: Leo Turns 67
Adobe Flash Player Updater is (still) desperately trying to update Veracrypt password security Firefox moves to 120 with a bunch of very nice new features Do-Not-Track is back on track "ownCloud" -or- "PwnCloud" ? CrushFTP Critical Vulnerability Bypassing fingerprint authentication ApacheMQ TransUnion & Experian both hacked Show Notes - https://www.grc.com/sn/SN-950-Notes.pdf Hosts: Steve Gibson and Ant Pruitt Download or subscribe to this show at https://twit.tv/shows/security-now. Get episodes ad-free with Club TWiT at https://twit.tv/clubtwit You can submit a question to Security Now at the GRC Feedback Page. For 16kbps versions, transcripts, and notes (including fixes), visit Steve's site: grc.com, also the home of the best disk maintenance and recovery utility ever written Spinrite 6. Sponsors: paloaltonetworks.com/ot-security-tco Melissa.com/twit GO.ACILEARNING.COM/TWIT
Expires in 7 hours
Published Tuesday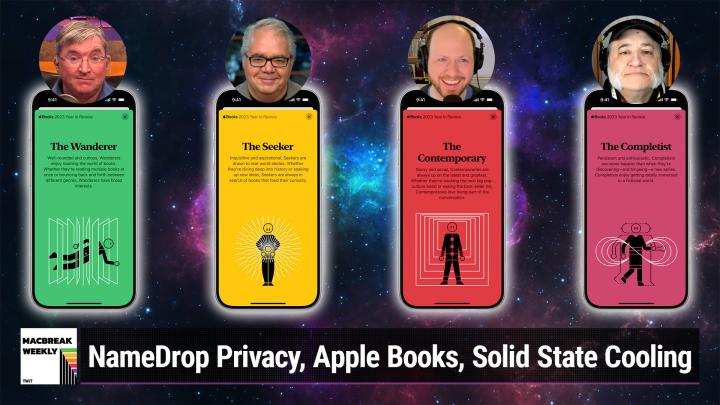 MacBreak Weekly 897: "The Event"
Jason Snell is leading today's panel, with Dan Moren of SixColors joining Andy Ihnatko and Alex Lindsay. Is there a significant privacy issue with Apple's NameDrop? What are the top podcasts and books in Apple Music & Apple Books? Reports are starting to trickle in for Apple's 2nd gen Vision Pro as reports of the company are looking to cut costs of the low-end headset in half. Local police warn about a new iPhone feature they don't understand. Police departments and news sites spreading misinformation about how iOS 17 NameDrop feature works. Apple shares top podcasts of 2023 in Apple Podcasts. Castro podcast app database failed, may be shutting down? Apple unveils top books of 2023, new in-app Year in Review experience. Apple Music Replay 2023 arrives. Fore AirJet: A solid state cooling demo using MacBook Air. Apple working to cut material costs of low-end Vision headset in half. Picks of the Week Alex's Pick: Eclipse Glasses Andy's Pick: Hannah Waddingham - Home for Christmas. Dan's Pick: Conlextions Jason's Pick: All Souls Lost by Dan Moren Hosts: Jason Snell, Alex Lindsay, and Andy Ihnatko Guest: Dan Moren Download or subscribe to this show at https://twit.tv/shows/macbreak-weekly. Get episodes ad-free with Club TWiT at https://twit.tv/clubtwit Sponsors: Miro.com/podcast mylio.com/TWIT25 hid.link/macbreakdemo
Expires in 7 hours
Published Tuesday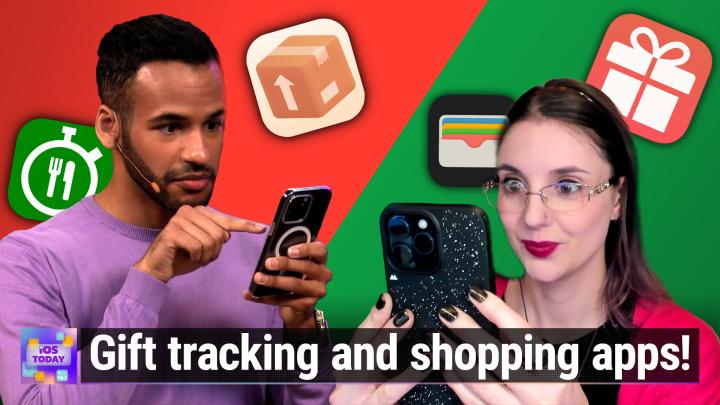 iOS Today 681: Holiday Planning Apps & Services
The holidays are here! Rosemary Orchard and Mikah Sargent share some of their favorite apps and services to help you plan and celebrate the holiday season. Elfster: The Secret Santa App GiftKeeper - Gift Idea Manager Parcel - Delivery Tracking Shop: package & order tracker Apple Wallet! The Christmas Card List ElfYourself Easy Cooking Timer Crouton: Cooking Companion Paprika Recipe Manager 3 News Apple Music Replay '23 Apple Books Launches New 'Year in Review' Feature Apple reveals the most popular podcasts of 2023 — with the return of an old favorite iOS 17's NameDrop feature for iPhone: How it works and why it's not a privacy threat Three new Ikea sensors for under $10 each; Matter support promised for hub Shortcuts Corner Graeme is looking for an automation to enable Zoom when an iPhone is disconnected from a charger and disable Zoom when it's reconnected to a charger. Feedback & Questions Kenny wants help blocking spam texts on an iPhone. App Caps Rosemary's App Cap: Browser Note Mikah's App Cap: Newji: make anything an emoji Hosts: Mikah Sargent and Rosemary Orchard Download or subscribe to this show at https://twit.tv/shows/ios-today. Get episodes ad-free with Club TWiT at https://twit.tv/clubtwit You can contribute to iOS Today by leaving us a voicemail at 757-504-iPad (757-504-4723) or sending an email to i
[email protected]
. Sponsors: mylio.com/TWIT25 Traceroute Podcast
Expires in 7 hours
Published Tuesday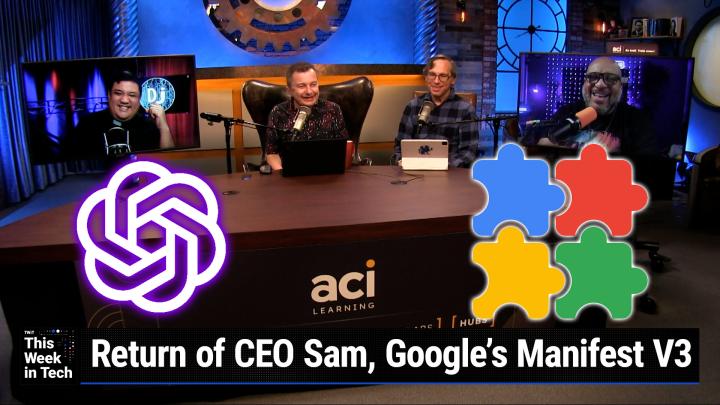 This Week in Tech 955: Marmite or Nothing

4
Sam Altman returns as CEO after staff threatened mass resignation Microsoft's role and attempts to hire OpenAI staff Concerns over OpenAI's technology and capabilities Speculation over what caused the OpenAI board member revolt Impact and future of OpenAI as a non-profit and for-profit entity Musk sues Twitter shareholders, sued over ads next to hate speech Musk's behavior on Twitter concerning hate speech and anti-Semitism Truth Social finances and Trump lawsuit against media companies reporting losses EU regulations and lawsuits against tech giants over gatekeeping and anti-competitive behavior Tesla lawsuits over false Autopilot and battery claims Gay furry hackers steal Idaho National Lab nuclear secrets Levandosky launches Church of AI organization Video game addiction lawsuits Google to restrict ad blockers in Manifest V3 update Advertiser boycotts of Twitter Surveillance and the Hemisphere spying scheme Host: Iain Thomson Guests: Doc Rock, Fr. Robert Ballecer, SJ, and Harry McCracken Download or subscribe to this show at https://twit.tv/shows/this-week-in-tech Get episodes ad-free with Club TWiT at https://twit.tv/clubtwit Sponsors: hid.link/twitdemo GO.ACILEARNING.COM/TWIT Miro.com/podcast mintmobile.com/twit
Published Sunday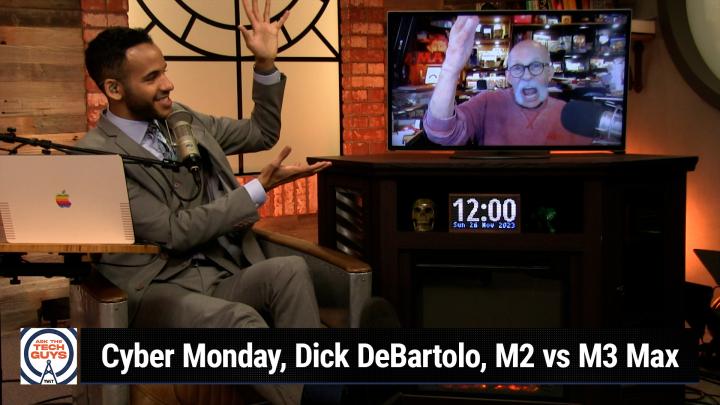 Ask The Tech Guys 2002: Therapy May Help

4
How you can track and get the best deals for Cyber Monday and "Black November" overall. What can you do about using an older version of a browser that a bank no longer supports? Plus, Dick DeBartolo stops by to share a fun and weird coin bank for kids and a magnetic shelf to help with storage! Mikah shares some tools & guides for tracking Black November deals. What happened with my iPhone after updating it to iOS 17.1.1? Why are my podcasts on my Apple Watch not staying in sync with my iPhone? Why can't my iPhone connect online after installing an app? Is it worth upgrading from an iPhone 12 to iPhone 15 currently? Should I be worried about one of my apps switching to a different language while running an iOS Beta on my phone Dick DeBartolo and the coin bank for kids! What are my options for trying to do my online banking on an older browser that can't update since I am running an older OS on my MacBook Air? Can you record the boot sequence on a computer? If so, how can you do that? How can I move my edited photos from my iPad to my Windows PC? When moving files within Apple's Finder, how can you prevent those files from being placed in random locations? Should I have a secondary network setup within my home to connect my IoT devices to it? Should I return my M2 Max MacBook Pro that I just purchased for an M3 Max version? Host: Mikah Sargent Guest: Dick DeBartolo Get episodes ad-free with Club TWiT at https://twit.tv/clubtwit Show notes and links for this episode are available at: https://twit.tv/shows/ask-the-tech-guys/episodes/2002 Download or subscribe to this show at: https://twit.tv/shows/all-twittv-shows Sponsors: hid.link/atgdemo wix.com/studio?utm_campaign=pa_podcast_studio_10/ 23_TWiT%5Esponsors_cta cachefly.com/twit
Published Sunday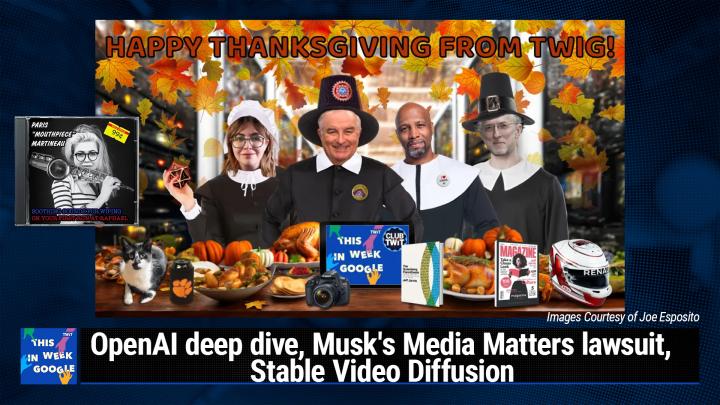 This Week in Google 743: Competitive Pantomime

4
From King to Exile to King Again: The Inside Story of Sam Altman's Whiplash Week OpenAI's Misalignment and Microsoft's Gain – Stratechery by Ben Thompson Ilya Sutskever on X: "I deeply regret my participation in the board's actions. I never intended to harm OpenAI. I love everything we've built together and I will do everything I can to reunite the company." Altman Argued With OpenAI Board Member Toner Before Ouster Microsoft exits OpenAI drama with 'one of best possible outcomes' Dear Elon Musk, here are five things you might want to consider about AGI DeepMind releases new music model Google is embedding inaudible watermarks right into its AI generated music Introducing Stable Video Diffusion — Stability AI Google Meet can now detect when you physically raise your hand Google Chrome will limit ad blockers starting June 2024 Google Maps' new look may frustrate Calif. drivers as Thanksgiving travel begins Google will work with Apple on implementing RCS on iPhone Anthropic Introduces Claude 2.1 With 200K Context Window Sarah Silverman Hits Stumbling Block in AI Lawsuit Against Meta Congrats To Elon Musk: I Didn't Think You Had It In You To File A Lawsuit This Stupid. But, You Crazy Bastard, You Did It! What Spotify's New Royalty Model Really Means MC HAMMER on X: "Salute and congratulations to the 710 plus @OpenAI team members who gave an unparalleled demonstration of loyalty, love and commitment to @sama and @gdb in these perilous times it was a thing of beauty to witness. Salute Parents Sue Gaming Companies Over 'Video Game Addiction', Because That's Easier Than Parenting Picks: Paris - a beautiful 2 minutes in live caller history. Stephen A. Smith vs a guy who tries to ask about Cars Paris - And.... from the mind that brought you basement eel guy: TikTok tunnel girl Jeff - No evidence screen time is negative for children's cognitive development and well-being: Oxford Study Ant - Great Review From Mr Sargent and Mr Nielsen - Shot on iPhone 15 Ant - LumaFusion Update Includes Editing on SSD Ant - Bittersweet and Grateful Hosts: Leo Laporte, Jeff Jarvis, Paris Martineau, and Ant Pruitt Download or subscribe to this show at https://twit.tv/shows/this-week-in-google. Get episodes ad-free with Club TWiT at https://twit.tv/clubtwit Sponsors: securemyemail.com/twit Use Code TWIT discourse.org/twit vanta.com/twig
Published 11/22