Changelog Master Feed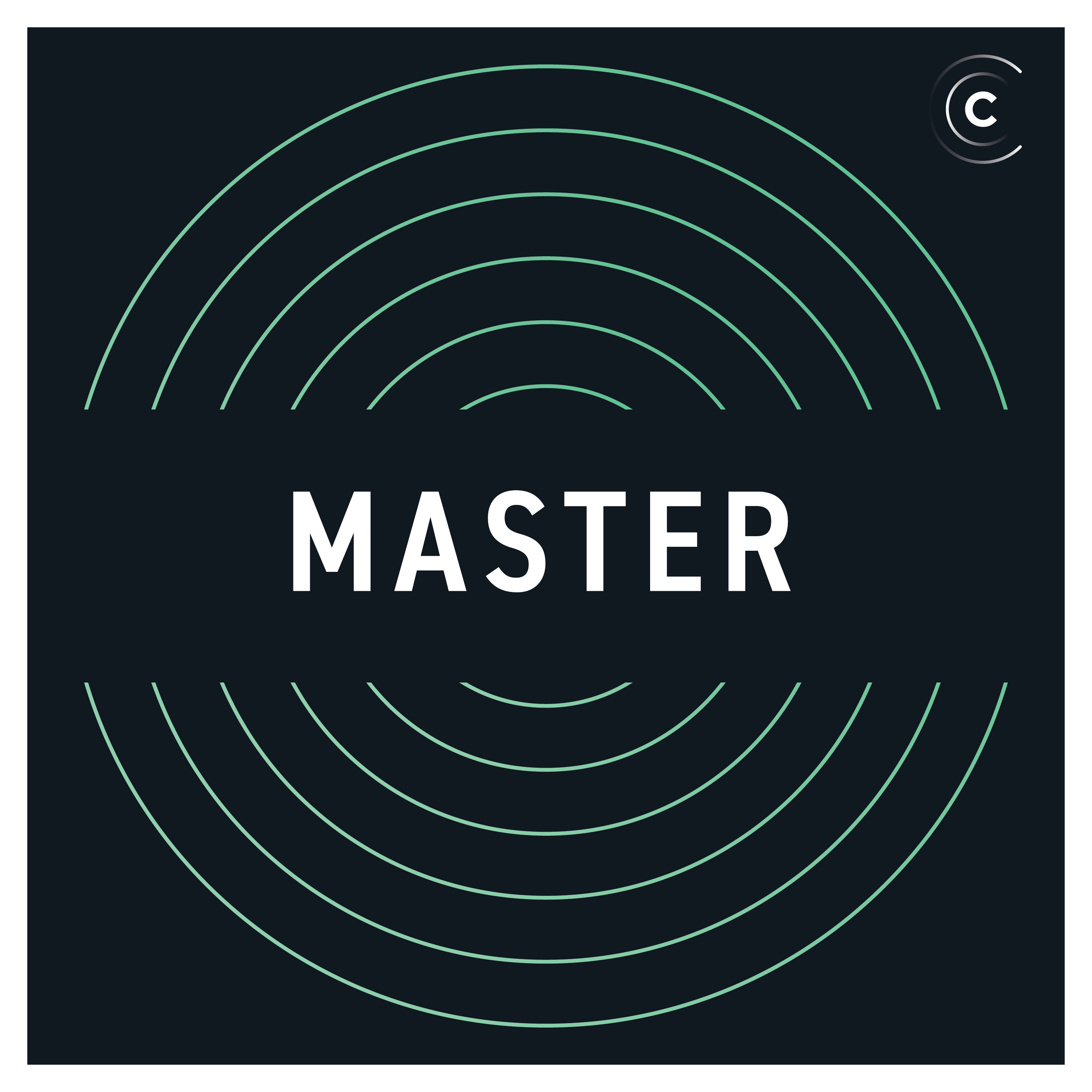 Your one-stop shop for all Changelog podcasts. Weekly shows about software development, developer culture, open source, building startups, artificial intelligence, shipping code to production, and the people involved. Yes, we focus on the people. Everything else is an implementation detail.
Website : https://changelog.com/master
IPFS Feed : http://ipfspodcasting.com/RSS/178/ChangelogMasterFeed.xml
Last Episode : December 8, 2022 5:30pm
Last Scanned : 48 minutes ago

Episodes
Episodes currently hosted on IPFS.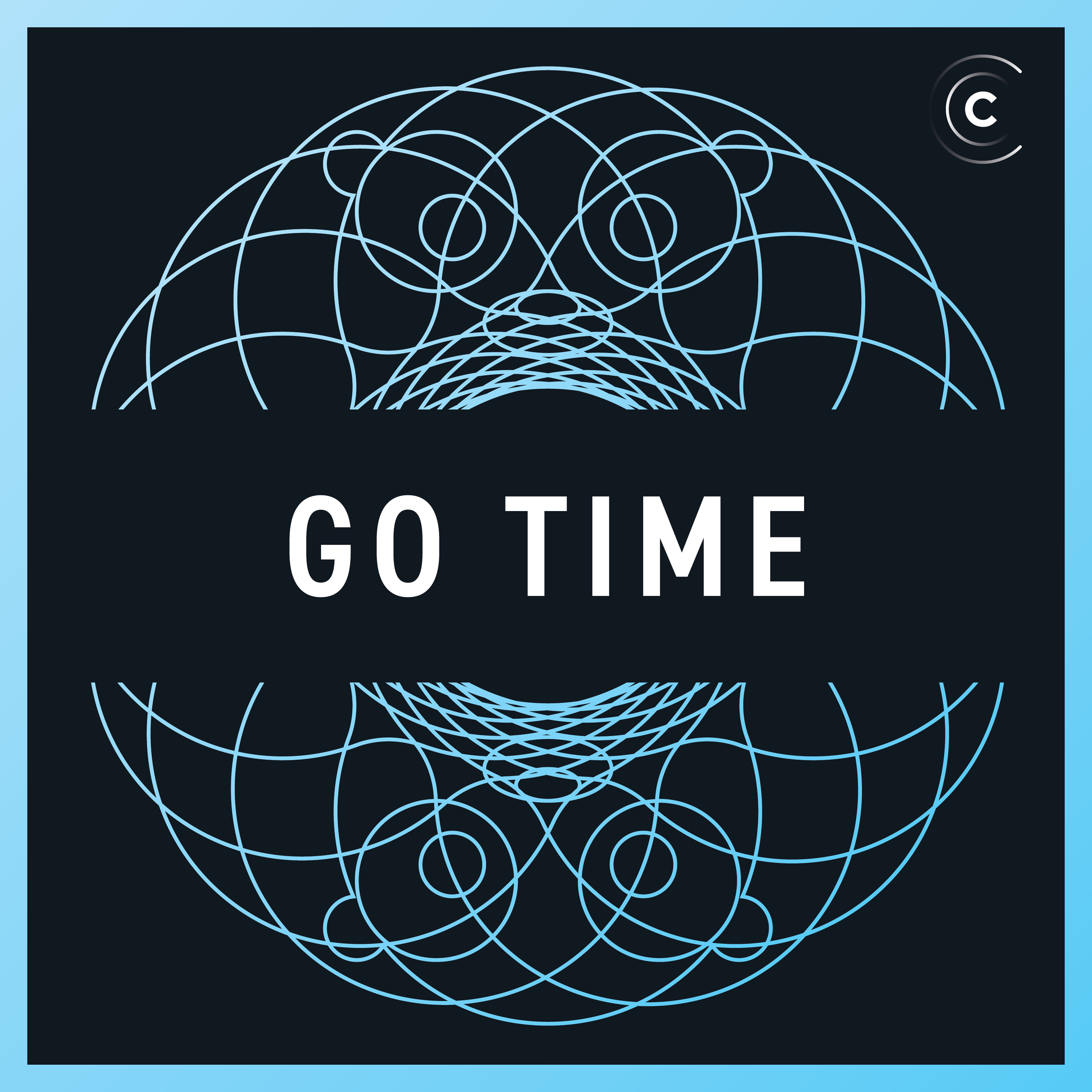 Hacking with Go: Part 3 (Go Time #259)
Ivan Kwiatkowski joins Natalie once again for a follow-up episode to Hacking with Go: Part 2. This time we'll get Ivan's perspective on the way Go's security features are designed and used, from the user/hacker perspective. And of course we will also talk about how AI fits into all this…
Expires in 41 hours
Published Thursday
Red Hat's approach to SRE (Ship It! #82)
Narayanan Raghavan leads the global SRE organization that runs Red Hat managed cloud services including OpenShift Dedicated, Azure Red Hat Openshift, Red Hat OpenShift Service on AWS, and Red Hat OpenShift Data Science among others across the three major cloud providers: AWS, GCP & Azure. We start with a high-level discussion about DevOps, SRE & platform engineering, and then we dig into SRE specifics, including what it takes to safely roll out updates across many tens of thousands of OpenShift clusters.
Expires in 35 hours
Published Thursday
AI competitions & cloud resources (Practical AI #203)
In this special episode, we interview some of the sponsors and teams from a recent case competition organized by Purdue University, Microsoft, INFORMS, and SIL International. 170+ teams from across the US and Canada participated in the competition, which challenged students to create AI-driven systems to caption images in three languages (Thai, Kyrgyz, and Hausa).
Expires in 14 hours
Published Wednesday
Building a VM inside ChatGPT, Advent of Code 2022, webdev Liam Neeson, Fedifinder & BDougie (Changelog News)

1
Jonas Degrave builds a virtual machine inside ChatGPT, Advent of Code 2022 is in full swing, Mat Ryer impersonates Liam Neeson as web developer, Luca Hammer's Fedifinder project helps you join the Fediverse & we chat with Brian (BDougie) Douglas about Open Sauced at All Things Open 2022.
Published Monday
ANTHOLOGY - Wasm, efficient code review & the industrial metaverse (The Changelog #517)

1
This week we're back at All Things Open 2022 covering the hallway track. Up first is Shivay Lamba and he's schooling us on all things server-side WASM. It's the new hotness. After that, we talk with Yishai Beeri, CTO of LinearB about the world of code review, PR queues, AI developers, and making human developers more efficient, and happier. And last, we talk with Guy Martin from NVIDIA about what's going on in the Industrial Metaverse. He shares details about an open source project developed by Pixar called Universal Scene Description (USD) and what they're doing with NVIDIA Omniverse.
Published Friday
Let's deploy straight to production! (Ship It! #81)

1
In today's episode, we have the pleasure of two guests: Whitney Lee, Staff Technical Advocate at VMware, the one behind the ⚡️ Enlightning episodes, and Mauricio Salatino, which you already know from 🎧 shipit.show/41 on Continuous Delivery for Kubernetes. The two of them gave the most amazing KubeCon NA Keynote last month: What a RUSH! Let's Deploy Straight to Production! So how do we create an Internal Development Platform that enables anyone on the team to deploy straight to production with the confidence that everything will just work?
Published 12/01
Copilot lawsuits & Galactica "science" (Practical AI #202)

1
There are some big AI-related controversies swirling, and it's time we talk about them. A lawsuit has been filed against GitHub, Microsoft, and OpenAI related to Copilot code suggestions, and many people have been disturbed by the output of Meta AI's Galactica model. Does Copilot violate open source licenses? Does Galactica output dangerous science-related content? In this episode, we dive into the controversies and risks, and we discuss the benefits of these technologies.
Published 11/29
Free Heroku EOL, Stable Diffusion 2.0, Twitter SRE explains why it stays up, Git Notes & Joel Lord (Changelog News)

1
Heroku's free plans officially reach EOL, Swyx explains the mixed reaction to Stable Diffusion 2.0, a real Twitter SRE explains how it continues to stay up even with ~80% gone, Tyler Cipriani tells us about one of Git's coolest, most unloved features & we chat with Joel Lord about brewing beer with IoT & JavaSCript at All Things Open 2022. Oh, and help make this year's state of the "log" episode awesome by lending your voice!
Published 11/28
This !insane tech hiring market (The Changelog #516)

1
This week we're back talking to Gergely Orosz — this time not quite about the insane tech hiring market, but more so the flip side, the 180, the not so good tech hiring market, the layoff market and what you can expect. There's a lot of FUD out there, so hopefully this show gives you a lens into what's really going on, and what to really expect. Maybe more so, how to keep your job or find a new job. We come to this topic with great compassion and great understanding, so please…there is a community here for you. There's a lot of people in our Slack. Call it your home, it's free to join and everyone is welcome.
Published 11/25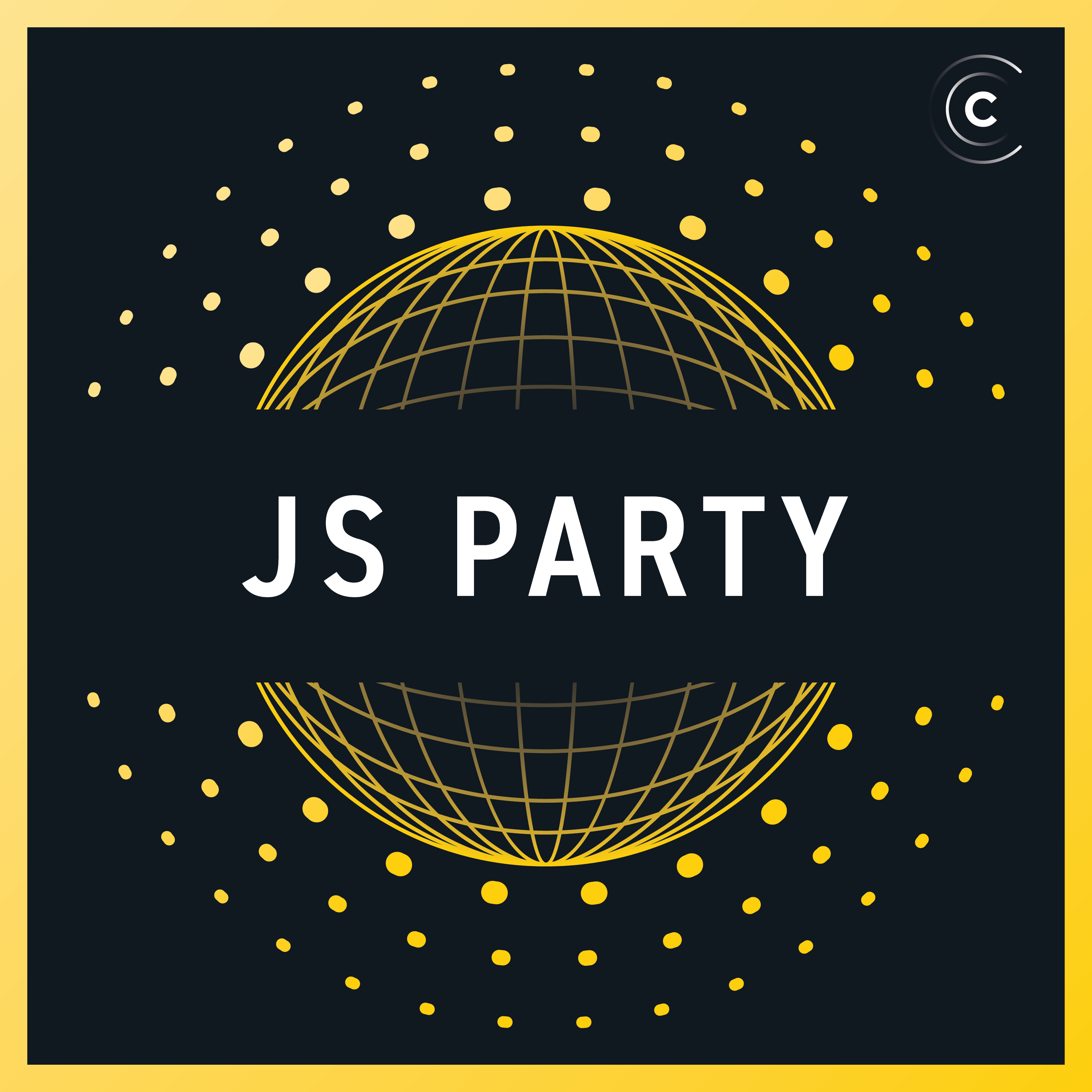 All about Playwright (JS Party #253)

1
Debbie O'Brien –Senior Program Manager at Microsoft– joins Amal & Nick for a deep-dive on Playwright, an automation library for cross-browser end-to-end testing. Along the way, we learn why Microsoft decided to fork Puppeteer, Playwright's unique value proposition, cool features like auto-waiting & the trace viewer, how it compares to Cypress & a lot more.
Published 11/25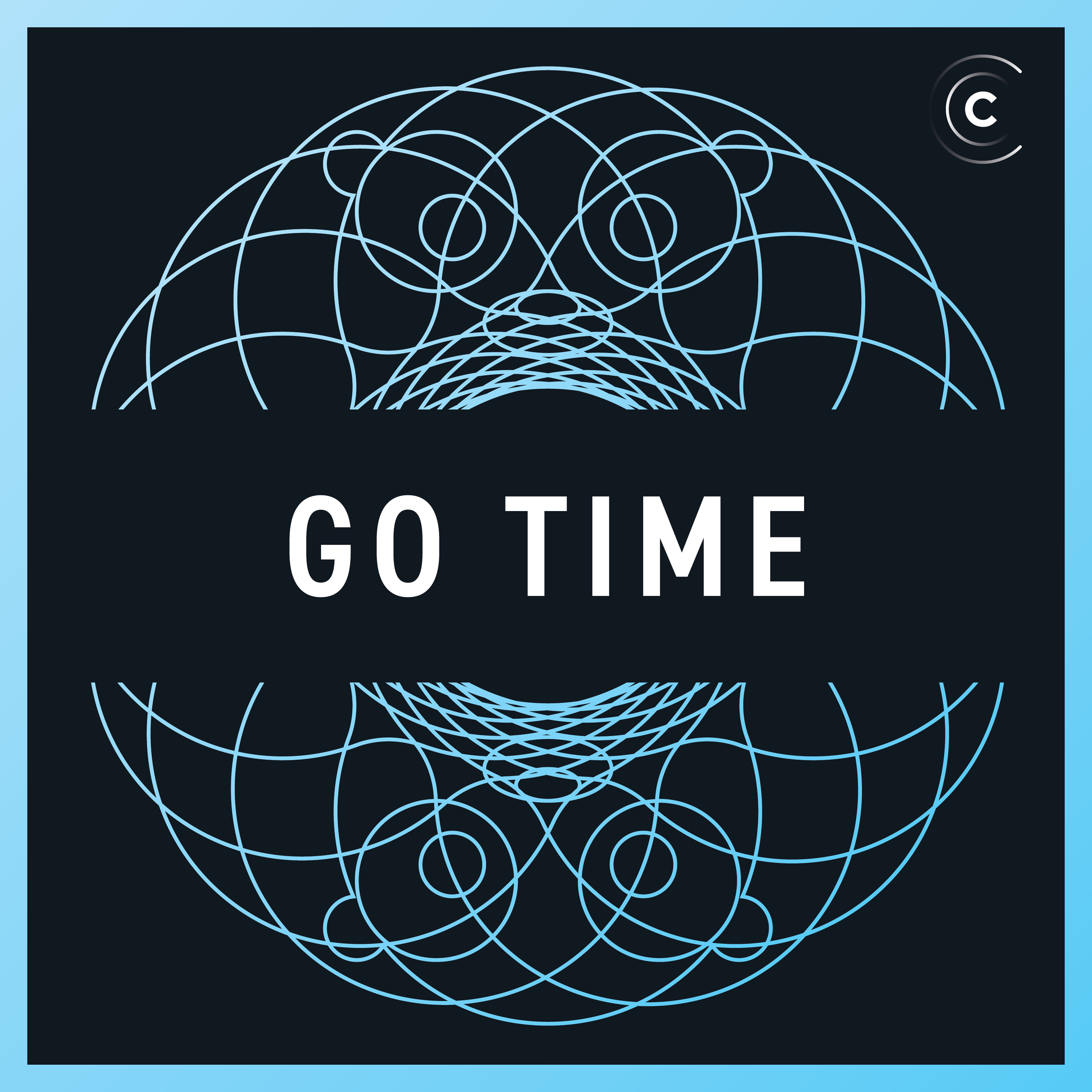 How Pinterest delivers software at scale (Go Time #257)

1
Nishant Roy, Engineering Manager at Pinterest Ads, joins Johnny & Jon to detail how they've managed to continue shipping quality software from startup through hypergrowth all the way to IPO. Prepare to learn a lot about Pinterest's integration and deployment pipeline, observability stack, Go-based services and more.
Published 11/24
Kaizen! 24 improvements & a lot more (Ship It! #80)

1
For our last 2022 Kaizen episode, we went all out: 💪 @jerod outdid himself in the number of improvements shipped between Kaizens 🕺 A few of our listeners contributed → prompted us to create a new contributing guide 🗺 We now have a new infrastructure diagram All of this, and a whole lot more, is captured as GitHub discussion 🐙 changelog.com#433. If you want to see everything that we improved, that is a great companion to this episode.
Published 11/23
Kindle as a smart device, Changelog on Mastodon, GPT-3 up in your CLI, no arch better than bad arch & Mish Manners (Changelog News)

1
Matt Healy says your next smart device is a $30 Kindle, Changelog sets up an instance as Mastodon takes off, Anurag Bhagsain puts OpenAI's GPT-3 in your CLI, Kirill Rogovoy argues that no architecture is better than bad architecture & we talk to Mish Manners at All Things Open 2022.
Published 11/21