The Real ResQ Podcast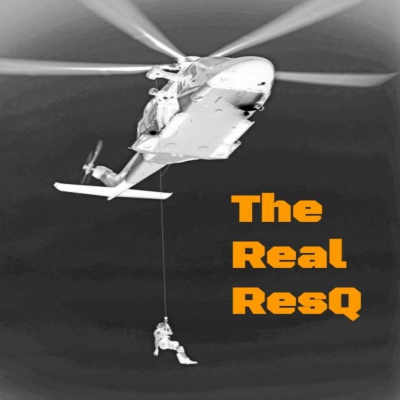 The Real ResQ is the ultimate podcast for inspiring stories of everyday heroes who risk their lives "so others may live." Join experienced Coast Guard Rescue Swimmer #500, Jason Quinn, and guests from around the world as they share firsthand accounts of high-pressure situations and the bravery required to navigate them. From the simple standard medevac to the dark and stormy night rescues, they are entertaining and fun to listen to. Each episode is packed with riveting stories, insightful interviews, and expert analysis, giving you an immersive experience that will leave you on the edge of your seat. Here, we go behind the scenes of these amazing rescues. We get an inside look and listen to all the good and the bad of these everyday heroes. Whether you're a first responder or simply fascinated by the world of rescue work, "The Real ResQ" is a must-listen. Subscribe now and join us on this unforgettable journey of courage, heroism, and hope.
Website : https://TheRealResQ.podbean.com
IPFS Feed : http://ipfspodcasting.com/RSS/121/TheRealResQPodcast.xml
Last Episode : November 29, 2023 6:00am
Last Scanned : 6.4 hours ago

Episodes
Episodes currently hosted on IPFS.